Recorded: June 20 | 2012 View
The rapid evolution of consumer devices and a growing demand from employees are changing the ways in which organizations deliver mobility solutions to the workforce. There are any number of new mobile devices and emerging technologies to help today's professionals do their jobs in any location, and these technologies bring a range of new challenges, from security, compliance and risk management, to cost and human capital management.
Organizations need to address these challenges by defining policies that regulate the usage of consumer and personal mobility for employees, and they need the appropriate tools to enforce policies, regulate behaviors and manage risks, across multiple device platforms. In addition, they need to choose the appropriate management approach and the products and services that can help to enforce those policies in a cost-effective way.
Join this expert panel for insights on:
Understanding your mobile device management requirements;

Identifying the risks and benefits of introducing support for corporate applications on personal devices;

Defining policies that regulate the usage of mobile devices for employees and address BYOD;

Tools to effectuate policies, regulate behaviors and manage risks across multiple device platforms;

Strategies for containerization and layered security to protect devices, data and networks;

Selecting the right options that can help to enforce and monitor policies in a cost-effective way.
Speakers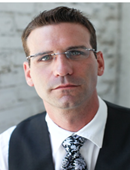 Brandon Dunlap is the Managing Director of research at Brightfly and the Moderator of this event. He has more than 15 years of experience managing business technology risk in large and small organizations. He has served in a variety of roles across heavily regulated industries, successfully leading all aspects of IT security programs, including policy and procedure management, oversight and control, strategy, architecture, development, and training. Currently, he is the Managing Director of Research of Brightfly, an independent, advisory and research firm that focuses on building a collaborative IT practitioner communities and bridging the gaps within information technology, security, risk, compliance, and audit disciplines.

Dan Ford is the Chief Security Officer at Fixmo. He has been an information security professional for more than 15 years, and has worked for notable organizations such as XM Radio, Secure Computing, McAfee, Nominum, and Accuvant. He has extensive experience running security programs within the government segment; his most notable role was as Director of Network Security at the Transportation and Security Administration, which was the largest managed service contract within the federal government. Dan joined Fixmo in 2012 to drive security and technology innovation within Fixmo's suite of Mobile Risk Management solutions. In his role at Fixmo, he is directly responsible for global security and information assurance initiatives – researching trends, discovering security vulnerabilities and exploits, building strategic partnerships; and attaining industry certifications - as well as product innovation. Dan holds an M.S. in Information Assurance/Computer Forensics from Capitol College and a D.Sc in Information Assurance from Capitol College with a dissertation focus on enterprise smartphone security.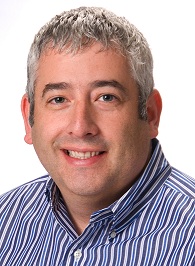 Scott Gordon (CISSP-ISSMP) is the Vice President of Worldwide Marketing at ForeScout. He is a seasoned enterprise systems and information security industry executive having worked with the best and brightest innovators over the past 20 years. He is the vice president of worldwide marketing at ForeScout Technologies. Scott has advocated and contributed to the advancement of leading-edge products spanning NAC, service management, event correlation, security information management, network security, endpoint security, penetration testing, encryption and risk management. Scott is avid speaker and writer with a recently published book "Operationalizing Security".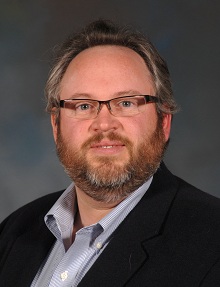 Brian C. Reed is the Chief Marketing Officer and Chief Product Officer at BoxTone. Brian brings nearly 20 years of experience in strategy, product, and marketing in the technology industry. Brian oversees the strategic direction, positioning and product portfolio of BoxTone – an enterprise Mobile Device Management (MDM) platform – including market strategy, go-to-market activities, product marketing, product management and marketing communications. Brian is a frequent writer and speaker at major industry events on wide variety of topics including enterprise mobility security and compliance, service management, business/IT optimization, marketing, eMarketing/social media and entrepreneurial startups. Brian is a BME/EE graduate of Duke University, Board Member of the Washington DC Technology Marketing Alliance (TMA) and a member of the CMO Council.
Network Security in the Age of *Any* Computing
Mobile Security and Risk Management
Mobile security compliance for personal device use and apps
Mobile Risk Management: Executive Overview
CISO Handbook: Enterprise iPhone & iPad Security & Compliance
Mobile Risk Insider
IDC Report: Architecting a Flexible Bring Your Own Device Strategy