Recorded: December 5 | 2013 View
New initiatives such as cloud computing are imposing significant security risks on the corporation, network, IT and the day to day activities of the business. How do businesses maintain compliance, control and ownership of sensitive data as they move from the physical environment to a cloud world? The distribution of data onto devices may not be completely controlled by the data owner, and there is liability confusion as cloud service providers take on a larger role. As a result CIOs are looking at technologies and strategies to assure security while delivering the required services.
Fortunately, this model of enterprise computing doesn't have to be the high-risk proposition some IT professionals fear. By rethinking of security as an enabler instead of an obstacle for cloud adoption, you can easily protect data, mitigate the risks and achieve compliance across public and private cloud environments while maximizing the business potential of the cloud. During this webcast we will discuss ways to achieve compliance across cloud environments, and address considerations that will help you assure data protection, and empower workers to new levels of productivity while maintaining information governance and managing risk.
Speakers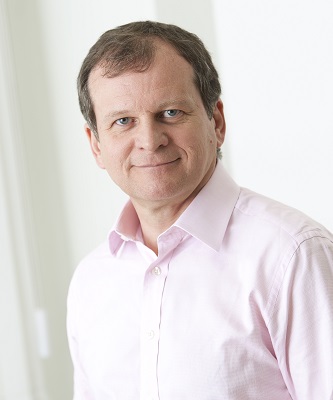 Steve Durbin is Vice President of the Information Security Forum (ISF). His main areas of focus include the emerging security threat landscape, Cyber security, BYOD, Big data, Cloud security and Social media across both the corporate and personal environments. He is a regular speaker and chair at global events and is often quoted in publications such as the Financial Times, Wall Street Journal, Forbes, Deutsche Presse, Süddeutsche Zeitung, CIO Forum, ZD Net and Information Week. Formerly at Ernst & Young, Steve was responsible for the growth of the firm's entrepreneurial markets business in Europe, Middle East, India and Africa. He has considerable experience working in the technology and telecoms markets and was previously senior vice president at Gartner. As global head of Gartner's consultancy business he developed a range of strategic marketing, business and IT solutions for international investment and entrepreneurial markets.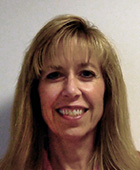 Trish Schaefer Reilly has over 15 years of marketing and management experience. She has a broad range of expertise in marketing, defining and managing varied technology platforms including: security, data storage, encryption, key management, big data, analytics, virtualization and cloud services for the enterprise and channel. She has played a prominent role in building demand and resources within database, security and licensing organizations focusing on the protection of data. Trish brings a unique, broad perspective both to the challenges facing the industry today and the difficulties that experience making critical technology decisions.