Recorded: June 27 | 2019 Attend
Today's increasing organizational complexity and evolving threat environment have made it more critical than ever for organizations to clearly identify their exposures, measure vulnerability risk, and quickly prioritize remediation efforts. Cyberattacks are often hidden from view under a mountain of alerts generated by security systems, giving attackers time to gain access to systems and seize valuable data.
To ensure their companies don't end up in the headlines for the wrong reasons, corporate governance, risk management, compliance management and other "lines of defense" functions need to rethink their security strategy and take an approach that looks at behavior and attack patterns. By connecting cybersecurity attack analytics with risk programs and GRC work streams, executives can increase visibility into the overall security risk of the organization which makes the investigation of application security events easy, and enables teams to mitigate and respond to real security threats quickly and decisively. Join this CPE panel webinar for insights on achieving smarter GRC with CAA. We will share:
Why traditional endpoint security is failing to see and stop attacks.
How using attack analytics can stop cyberattacks now and in the future.
Efficient ways to analyze events and prevent threats.
How to move from looking back to real-time and forward-looking GRC monitoring.
Moderator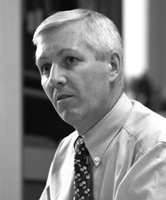 Colin Whittaker, PCI Industry Alumni, Founder and Director Informed Risk Decisions Ltd. Colin has been instrumental in driving forward a risk and security strategy for payments over the last 15 years since he retired from the military in 2001, and took up the role of Head of Security at APACS. At APACS he started the move to confront the reality of the threat to payment systems and the implications this has on any risk and security decisions taken. He was instrumental in helping the industry coordinate the response to the wave of e-banking attacks that started in 2004, and the development of a card based customer authentication strategy to protect e-banking channels. Whilst there he was one of the first people to be elected to the PCI SSC Board of Advisors where he was always keen to try and promote the differences in threat between Europe and UK, and the US. Since that election he hasn't moved far from the PCI domain. In 2010 he moved to Visa Europe and became the Vice President Payment System Risk with responsibilities for designing and operating the Visa Europe PCI compliance strategy for European merchants and service providers. This included contributing to the strategic development of the Council through representing Visa Europe at the PCI SSC's Executive Committee, as well as the technical development of the standards. He was also responsible for coordinating Visa Europe's approach to cardholder data breaches in Europe. Colin was responsible for the changes to the Visa Europe Compliance strategy through the creation of the Technology Innovation Programme which gave the very first PCI DSS compliance relief for EMV chip accepting merchants. He has now built on this experience by learning first-hand what PCI DSS means to merchants through his experience at Carlson Wagonlit Travel. Applying PCI DSS to probably one of the most complex industry verticals and one where it is almost impossible to spend money as a customer without using credit cards! He is now working as a freelance consultant helping retailers and service providers solve their cyber security and payment security compliance dilemmas.
Panel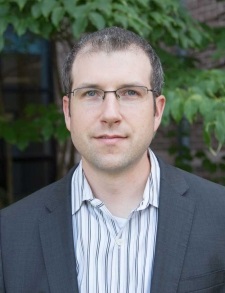 James Rice is the Vice President of Customer Solutions at Greenlight Technologies. I have over seventeen years of client consulting and enterprise software experience, focusing on Integrated Risk Management capabilities for Financial, Regulatory and Security business processes. Most recently he has been working with organizations across industries on Governance, Risk and Compliance, Information Security and Data Privacy, and IT General Controls. James' background includes a mix of strategy and implementation engagements at large, global clients around the world. Prior to joining Greenlight, he worked at both PricewaterhouseCoopers and Accenture doing Security, Risk & Compliance consulting. James earned his BBA from the University of Texas majoring in Management Information Systems with a minor in Computer Science.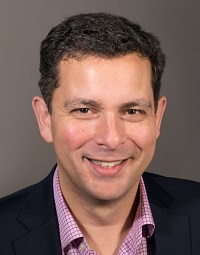 Sam Abadir is Vice President of Industry Solutions at Lockpath. He has over twenty years of experience helping companies realize value through improving processes, identifying performance metrics, and understanding risk. Early in Sam's career, he worked directly with financial institutions and manufacturing companies to help them realize institutional value. As a Senior Manager at Deloitte, he focused on improving processes and increasing value for Global 2000 companies. In the past seven years, Sam has worked with software companies like Lockpath to build the tools that help companies manage risk and create value that enhance performance in a structured and efficient manner.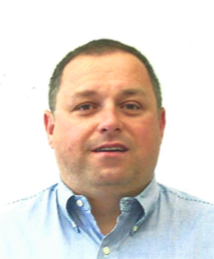 Jason Bonds is the General Manager for PingIntelligence at Ping Identity. Jason is responsible for the go-to-market worldwide of the PingIntellligence product line.Founded in 2002, Ping's singular vision has always been to put identity at the center of security in a world without borders. For over a decade, Ping has worked tirelessly to establish the foundation of this vision through open identity standards and security best practices. Jason joined Ping Identity in 2008 and has over 20 years of experience in software development, networking infrastructure data integration and information security.Prior to joining Ping Identity Jason spent 5+ years at Cast Iron Systems (now IBM) as Director of Field Operations.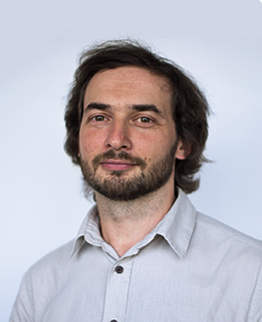 Ilia Sotnikov, Vice President of Product Management at Netwrix. Ilia is driving product innovation and strategy at Netwrix. His technical background is extensive in the areas of Security, Identity and Access Management, Vulnerability Assessment, Regulatory Compliance, SaaS and Cloud Computing. Ilia has over 15 years of experience in IT management software market.