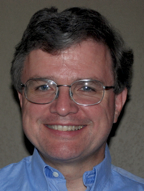 Michael Osterman is the principal of Osterman Research, Inc., founded in 2001. Since that time, the company has become one of the leading analyst firms in the messaging and collaboration space, providing research, analysis, white papers and other services to companies like Microsoft, IBM, Google, EMC, Symantec, Hewlett Packard and many others.
Prior to founding Osterman Research, Michael was the Vice President of Market Research at Creative Networks, a leading market research and consulting firm focused on the messaging and directory markets. Michael has also held positions with the SRI International Business Intelligence Center, Ryan Hankin Kent, ElectroniCast and Gnostic Concepts. His background includes research and analysis of various markets, including computer-aided software engineering, data communications, telecommunications, and fiber optic components.
Michael is a frequent speaker at industry and vendor-sponsored events on the topics of archiving, messaging and Web security, instant messaging, presence and other messaging- and collaboration-focused issues. He is also the author of a weekly column on messaging, Web and collaboration issues for Messaging Wire.
Osterman Research Background
Osterman Research help vendors, IT departments and other organizations make better decisions through the acquisition and application of relevant, accurate and timely data on markets, market trends, products and technologies. We also help vendors of technology-oriented products and services to understand the needs of their current and prospective customers.
Osterman Research provides timely and accurate international market research, cost data, cost models, benchmarking information and other services to technology-based companies. We do this by continually gathering information from IT decision-makers and end-users of information technology. We analyze and report this information to help companies develop and improve the products and services they offer to these markets or to internal customers.
Osterman Research has developed numerous cost models that compare and contrast the cost of various messaging solutions, including hosted/managed versus on-premise solutions.
Among the things that make Osterman Research unique is our market research panel: a large and growing group of IT professionals and end-users around the world with whom we conduct our research surveys. This allows us to conduct surveys quickly and accurately with very high response rates. We are continually developing our panel of IT professionals and end-users into one of the leading sources of information for companies that offer products and services in the IT space.
More information is available at http://www.ostermanresearch.com/