When: Wednesday, July 21st @ 2pm EST
Presented By: Michael Rasmussen, Corporate Integrity, and Chris Noel, TruArx.
In today's economic climate, many organizations outsource parts of their business to take advantage of cost savings and solution-expertise. However, as vendor relationships increase, it becomes more difficult to manage them. The risks assumed by outsourcing can be significant without a vendor management program. According to the 2009 Verizon Business Data Breach Investigations Report, 32% of breaches originate with a business partner compromise.
In this 1-hour live webcast, Michael Rasmussen, President at Corporate Integrity, will share his insights on the importance of vendor management, as well as his recommendations of best practices for defining and executing an effective strategy. Chris Noell, EVP of Product management of TruArx, will then provide a brief overview of how GRC tools such as TruComply can automate key vendor management activities and enable these best practices.
In this session, you will learn about:
The importance of vendor management and how it applies to your business

Best practices for defining and executing an effective vendor management strategy

How you can quickly and cost-effectively establish a mature vendor management program
Who should attend?
Simply, anyone who is researching, implementing, or managing a vendor management program should attend this webcast.
Michael Rasmussen is the authority in understanding Governance, Risk, and Compliance (GRC) processes. With more than 15 years of experience, Michael is noted for being the first analyst to define and model the GRC market for professional services and technology. A leader in understanding risk and compliance standards, frameworks, regulations, and legislation, Michael aims to improve corporate integrity through advancing GRC initiatives. He has served in leading roles in public policy contributions to US Congressional reports and committees, and currently serves on the Leadership Council and Steering Committee of the Open Compliance and Ethics Group. During his career, Michael has worked in the market analyst, consulting, and enterprise sectors. Prior to founding Corporate Integrity, Michael was a Vice-President and 'top analyst' at Forrester Research, Inc. Before Forrester, he led the risk consulting practice at a professional services firm in the Midwest. Earlier, his career included industry experience in healthcare as well as manufacturing.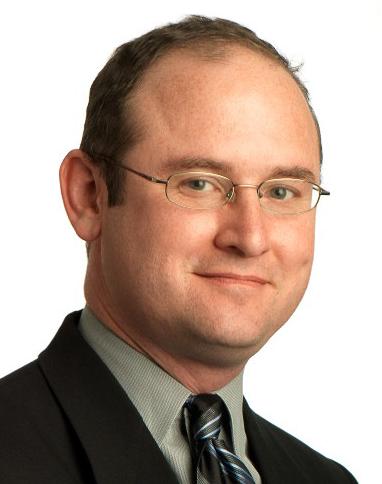 Chris Noell is responsible for managing TruArx' IT governance, risk, and compliance software-as-a-service solutions. He has more than 10 years of diverse experience handling issues associated with designing, implementing, and securing enterprise applications, databases, and networks. His passion is helping clients develop sustainable compliance programs that reduce real-world risk. Prior to TruArx, Chris was the founder and CEO of TruComply, a security software-as-a-service firm focused on the payments industry. As a leader in the payment security community, he plays an active role in standards bodies such as the PCI Security Standards Council and ANSI X9. Prior to TruComply, he led consulting and sales organizations for Solutionary, Verisign, Compaq, and Cabletron.