Recorded: July 23 | 2015 Attend
As corporate information technology infrastructure increases in size and complexity, corporations are recognizing the need for a better mechanism for assessing IT's role and alignment to the key corporate initiatives. What began as a series of best practices has evolved into the field known as IT governance.
IT governance is no longer just a theoretical concept, it is a fundamental business necessity, and an iterative process which requires requires senior management commitment over the long term in order to see results. By implementing a business risk approach to IT governance, corporations can deliver immediate benefits to the entire organization. Join Eric Kavanagh, the Bloor Group; Paul Quanrud, TCS; Keith Breidt, BAH; and Yo Delmar, MetricStream for this education session as they address some of the key concepts and challenges with IT governance

Speakers

Eric Kavanagh is CEO of The Bloor Group, an independent research firm; and a strategic consultant at the United Nations.He is a career media professional who designs and manages an array of Web-based research and media products, including: Information Management's DM Radio, GARP's Leadership Webcasts, The Briefing Room, Federal Spending, and Virtual Vendor Visits for the US Air Force. Eric is recognized as a luminary in the field of Big Data. Recognized by Techopedia and Big Data Republic as one of the top experts to follow on Twitter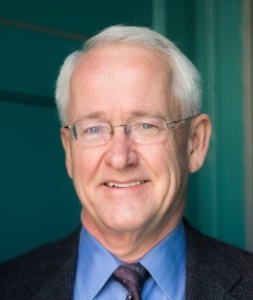 Paul Quanrud MBA, CISSP is the Program Manager for Governance, Risk and Compliance at Tata Consultancy Services. He has over twenty years of experience leading information security, privacy and compliance programs for multinational corporations. His background includes developing innovative solutions and leading global teams in data protection, cybersecurity, risk assessments and analytics. In his current role, Paul consults with Fortune 100 corporations in implementing risk management solutions as part of the IT GRC practice at Tata Consultancy Services.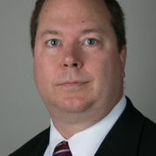 Keith Breidt is a Lead Associate at Booz Allen Hamilton. He has 20 years of experience in the Financial Services industry and a proven record of success delivering world-class solutions that enable companies to evaluate, quantify and manage risk. He is a steward for the use of exploratory data analysis and statistical techniques to identify and quantify operational risks. Mr. Breidt is regarded as a passionate thought leader with the ability to decompose complex systems, develop strategic roadmaps and implement tactical improvements that create organizational momentum and achieve long-term goals.

Yo Delmar is the vice president of GRC Solutions at MetricStream and is focused on the company's GRC market leadership. She has over 30 years of experience in Information Technology and Management, with a focus on Governance, Risk and Compliance over the past 10 years. Yo is responsible for MetricStream's Customer Program for over 300 companies world-wide ​and drives MetricStream's GRC Journey Program which provides expertise in helping companies implement strategies and programs for governance, risk and compliance (GRC) solutions that add strategic value while delivering dramatic cost savings. Yo has led start-ups and business units within system integration and outsourcing companies, and provided advisory services to F1000 on the implementation of GRC programs. She holds a B.Sc. (Honors) in Mathematics and Computer Science and an M.B.A. from Dalhousie University in Canada. She is also a Certified Management Consultant (CMC), Certified in Governance of Enterprise IT (CGEIT), and a Certified Information Security Manager (CISM).