Recorded: September 10 | 2019 Attend
Consumer demand is driving the corporate IT environment. Business demands for IT are changing rapidly — so too are the demands on IAM — resulting in the requirement to adopt emerging technologies (e.g., mobile and cloud computing, data loss prevention, and social media) earlier and more quickly. Scalability is critical for any business that wants to catalyze short- and long-term success. A flexible workflow for identity verification can help organizations of all sizes with limited time, resources, and funding to focus their efforts on initiatives that support positive growth. While your business might be conducting background checks today, it could have different verification needs in the future to ease onboarding friction, prevent data breaches, and demonstrate regulatory compliance.
It's important to begin laying the groundwork now for a more sophisticated and intricate verification program so you can be proactive, not reactive, but what does a scalability strategy look like? In this CPE accredited panel webinar our experts will address how to create identity and credential verification workflows that can scale with your organization as it grows, including how to:
Gain a better understanding of the digital identity landscape,
Ensure accuracy of both data sources and verification records,
Centralize verification of multiple data sources into a unified platform,
Evaluate new developments like biometrics, AI, and blockchain, and how they can impact identity and data management,
Save money in the long-term by laying the groundwork for adaptable online verification workflows,
Adapt and respond to new regulations.
Moderator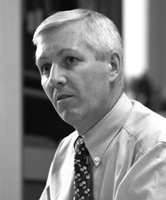 Colin Whittaker, PCI Industry Alumni, Founder and Director Informed Risk Decisions Ltd. Colin has been instrumental in driving forward a risk and security strategy for payments over the last 15 years since he retired from the military in 2001, and took up the role of Head of Security at APACS. At APACS he started the move to confront the reality of the threat to payment systems and the implications this has on any risk and security decisions taken. He was instrumental in helping the industry coordinate the response to the wave of e-banking attacks that started in 2004, and the development of a card based customer authentication strategy to protect e-banking channels. Whilst there he was one of the first people to be elected to the PCI SSC Board of Advisors where he was always keen to try and promote the differences in threat between Europe and UK, and the US. Since that election he hasn't moved far from the PCI domain. In 2010 he moved to Visa Europe and became the Vice President Payment System Risk with responsibilities for designing and operating the Visa Europe PCI compliance strategy for European merchants and service providers. This included contributing to the strategic development of the Council through representing Visa Europe at the PCI SSC's Executive Committee, as well as the technical development of the standards. He was also responsible for coordinating Visa Europe's approach to cardholder data breaches in Europe. Colin was responsible for the changes to the Visa Europe Compliance strategy through the creation of the Technology Innovation Programme which gave the very first PCI DSS compliance relief for EMV chip accepting merchants. He has now built on this experience by learning first-hand what PCI DSS means to merchants through his experience at Carlson Wagonlit Travel. Applying PCI DSS to probably one of the most complex industry verticals and one where it is almost impossible to spend money as a customer without using credit cards! He is now working as a freelance consultant helping retailers and service providers solve their cyber security and payment security compliance dilemmas.
Panel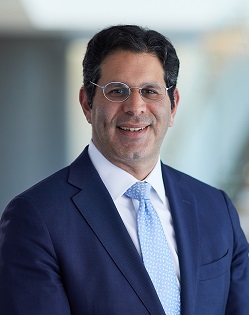 Jeremy Grant, MD of Technology Business Strategy at Venable LLC, Coordinator of the Better Identity Coalition. Jeremy brings more than 20 years' experience at the intersection of identity, privacy, and cybersecurity, having served in a range of leadership positions spanning government and industry. He serves as Venable's Managing Director of Technology Business Strategy and is a member of the firm's eCommerce, Privacy, and Cybersecurity Group. Jeremy previously established and led the National Strategy for Trusted Identities in Cyberspace (NSTIC), housed in the National Institute of Standards and Technology (NIST); NSTIC was the first new cybersecurity program launched by the Obama administration. There he led activities across private and public sectors to drive a marketplace of more secure, privacy-enhancing identity solutions for online services. He also served as NIST's Senior Executive Advisor for Identity Management. Before leading NSTIC, Jeremy spent three years as a market analyst focused on identity and cybersecurity. Earlier, he led the Security and Identity Management practice at a systems integrator. Jeremy began his career as a legislative aide in the U.S. Senate, drafting legislation laying the groundwork for U.S. government smart card and PKI efforts, and working on a range of privacy and technology issues. Jeremy also serves as Coordinator of the Better Identity Coalition, an organization focused on developing and advancing consensus-driven, cross-sector policy solutions that promote better solutions for identity verification and authentication. He also serves as a member of the Commonwealth of Virginia's Identity Management Standards Advisory Council (IMSAC), and on the advisory board of the European Payment Summit.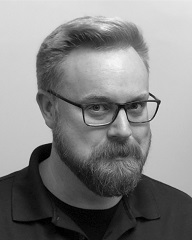 Jon Lehtinen, Principal Identity Engineer at Thomson Reuters and Member of the Board of Directors & Founding Member of IDPro. Jon specializes in both the strategy and execution of Identity & Access Management transformation in global-scale organizations like Thomson Reuters, General Electric, & Apollo Education Group. He works to deliver automated, future-oriented Identity solutions that provide the bedrock for information security, governance, and new opportunities for business. Moreover, Jon is dedicated to the growth and maturity of IAM as a profession, and serves on the Editorial and Body of Knowledge Committees of IDPro.org, of which he is a Founding Member. He is also a member of the Kantara Initiative, and the OpenID Foundation. Jon has presented on his work at several conferences, including RSA, Identiverse, and KuppingerCole's European Identity & Cloud Conference.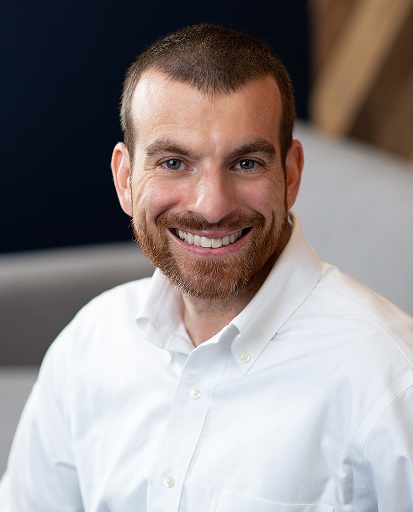 Nathan Rowe, Chief Product Officer and Co-Founder of Evident. Nathan received a BS from the Georgia Institute of Technology in Computer Engineering and has more than 15 years of practical experience in information technology, enterprise software strategy, and product management with a focus on security, networking, and wireless technologies. Prior to Evident, Nathan led strategy and product management teams at AirDefense and at Motorola Solutions that oversaw wireless intrusion prevention, network management, mobile shopper engagement initiatives, and intelligence-led public safety. Nathan has participated in wireless security research and has led wireless security and vulnerability assessment training classes. He maintains a customer-centric mindset to understanding needs and proof points, and has worked extensively with commercial and government organizations to help them define and implement security and network support strategies. His zeal to achieve what has never been done before, and his dedication to securing systems while providing a business benefit that's greater than the sum of its parts is what inspired him to launch Evident. His ability to think innovatively about combining existing modules with new technology to positively impact peoples' lives has been a key driver of Evident's mission to create a world where everyone can securely share their data and establish trust without trading privacy or increasing friction.