Recorded: March 12 | 2020 Attend
As organizations evolve and become more connected, their reliance on third-party ecosystems continues to grow. While these business relationships undoubtedly add value, they also introduce significant new risk and compliance challenges. The third-party risk management process is complex and involves more stakeholders and data sources than many people may think including: cyber risk information, supply chain, financial, IT, compliance, legal, and privacy risk data. But even with loads of available data, it's extremely difficult for risk teams to know how to prioritize risk and focus remediation and response efforts without the proper context or processes.
As a result risk management teams are turning to governance, risk, and compliance (GRC) solutions to help centralize all of this information in order to gain a more holistic view of their third-party ecosystem. Cyber third-party risk data is a critical piece of the puzzle to a holistic third-party risk program within a GRC solution. Having access to a threat-centric view of cyber risk provides risk management teams with real-time insights that enable them to make faster, more confident decisions and effectively manage third-party risk.
On this CPE accredited webinar our panel of experts will address how to bring threat intelligence into the third-party risk management process and discuss:
The importance of holistic risk management and sustainable ongoing monitoring,
How to incorporate external content sources and create a centralized data repository for a more holistic view of your vendors,
Ways to advance your third-party risk maturity with threat intelligence.
Moderator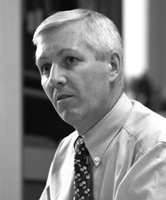 Colin Whittaker, PCI Industry Alumni, Founder and Director Informed Risk Decisions Ltd. Colin has been instrumental in driving forward a risk and security strategy for payments over the last 15 years since he retired from the military in 2001, and took up the role of Head of Security at APACS. At APACS he started the move to confront the reality of the threat to payment systems and the implications this has on any risk and security decisions taken. He was instrumental in helping the industry coordinate the response to the wave of e-banking attacks that started in 2004, and the development of a card based customer authentication strategy to protect e-banking channels. Whilst there he was one of the first people to be elected to the PCI SSC Board of Advisors where he was always keen to try and promote the differences in threat between Europe and UK, and the US. Since that election he hasn't moved far from the PCI domain. In 2010 he moved to Visa Europe and became the Vice President Payment System Risk with responsibilities for designing and operating the Visa Europe PCI compliance strategy for European merchants and service providers. This included contributing to the strategic development of the Council through representing Visa Europe at the PCI SSC's Executive Committee, as well as the technical development of the standards. He was also responsible for coordinating Visa Europe's approach to cardholder data breaches in Europe. Colin was responsible for the changes to the Visa Europe Compliance strategy through the creation of the Technology Innovation Programme which gave the very first PCI DSS compliance relief for EMV chip accepting merchants. He has now built on this experience by learning first-hand what PCI DSS means to merchants through his experience at Carlson Wagonlit Travel. Applying PCI DSS to probably one of the most complex industry verticals and one where it is almost impossible to spend money as a customer without using credit cards! He is now working as a freelance consultant helping retailers and service providers solve their cyber security and payment security compliance dilemmas.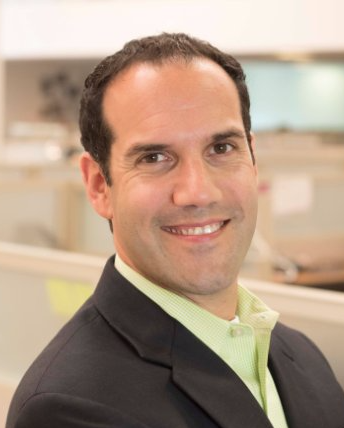 David Klein, Senior Director of Product Strategy at ProcessUnity. David has more than 20 years' experience in product management and strategic roles for leading technology providers. In his past roles at Pitney Bowes, Invoke, and Brainshark, David launched digital products and SaaS businesses across the globe while also driving product and feature development and forging innovation across mobile, eLearning/mLearning, and cloud-based landscapes.David is responsible for keeping his finger on the pulse of the marketplace and delivering high-value risk and compliance solutions. In his role, he defines ProcessUnity's overall strategic direction.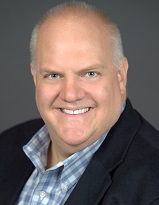 Allan Liska is a senior security architect at Recorded Future. Allan has more than 15 years of experience in information security and has worked as both a security practitioner and an ethical hacker. Through his work at Symantec, iSIGHT Partners, FireEye, and Recorded Future, Allan has helped countless organizations improve their security posture using more effective intelligence. He is the author of "The Practice of Network Security, Building an Intelligence-Led Security Program," and "Securing NTP: A Quickstart Guide," and the co-author of "DNS Security: Defending the Domain Name System and Ransomware: Defending Against Digital Extortion."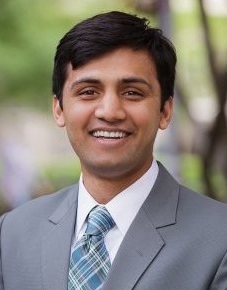 Jaymin Desai, Vendorpedia Offering Manager. Jaymin serves as the Offering Manager at OneTrust VendorpediaTM — part of the largest and most widely used technology platform to operationalize third-party risk, security, and privacy management. In his role, Desai is responsible for driving the development and delivery OneTrust's third party risk management product as well as driving the refinement of the toolset and offerings. He works with clients to centralize their vendor information across business units, assess risks based on use cases and relevant standards like CSA, CAIQ, SIG, GDPR and CCPA while also monitoring threats to seamlessly mitigate vendor risks throughout the engagement lifecycle. Desai takes a customer-based approach to product development and derives the majority of his backlog from customer feedback and direction.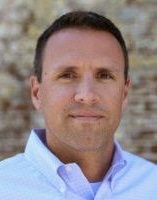 John Chisum, Senior Security Advisor AT RiskRecon. John leads RiskRecon's Security Advisor team, with over 15 years of experience spanning the third-party risk, information security, and network security industries. Prior to RiskRecon, John worked with the anti-phishing and anti-fraud company Phishlabs, and has previously held solution architecture and technical sales positions with Juniper Networks' service provider solutions team and Sprint's Government Systems Division.