Recorded: May 29 | 2014 Play
The state of business continuity and disaster recovery planning is dismal in most organizations and nonexistent in many. Most plans in place simply don't work. This is not surprising since disaster recovery hasn't been a priority among CIOs, until now, as cloud for disaster recovery is now a viable and more cost-effective option for organizations.
One of the key activities of business continuity (BC) management is measuring the performance of the program. Good governance presumes analysis of ongoing business processes to ensure they are fulfilling company objectives. In most business continuity management activities, a management review and assessment process should be performed, and the use of metrics for measuring BC performance will provide tangible and auditable evidence that your program is performing up to expectations.
Join us and learn how to prepare for security threats such as Heartbleed by developing a metric-driven BCM program that can be implemented in the cloud, and learn how to present your plan from a business perspective that your managers will understand and support.
Speakers

Fritz Y. Jean-Louis CRISC, is a global Governance, Risk and Compliance leader with more than 15 years' experience successfully developing and implementing risk, governance and compliance programs in various sectors (Financial/Banking, Telecommunication, Retail and Oil & Gas). He is currently working with a multinational organization in the telecommunication field implementing a governance risk and compliance (GRC) framework. Fritz has led the development and implementation of large and complex programs worldwide bringing simple, scalable and effective solutions to market. He has a passion for personal preparedness and volunteers his time with the Canadian Red Cross in support of their Disaster Management Program both in Canada and Internationally.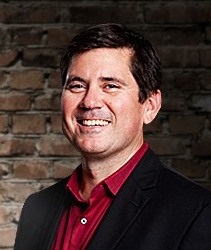 David A. Chapa is EVault Chief Technology Evangelist with more than 25 years in the storage industry, focusing specifically on data protection, DR, and business continuity. He has held senior level technical positions with companies such as Quantum, OpenVision (VERITAS), ADIC, Unisys, NetApp and the ESG (Enterprise Strategy Group). He has been a featured speaker at major industry conferences and is a recognized blogger and author. He is co-author of Implementing Backup and Recovery and technical editor of "Cloud Security," "Security 2020," and "Web Commerce Security Design and Development.