With the increased regulation and scrutiny of the past decade, it is important for organizations to maintain best practices in order to control and achieve compliance with evolving regulatory requirements.
Compliance teams of the brave new world are set up to discuss risks with the key business leaders, and have sufficient resources to ensure company compliance programs are implemented effectively. Their software applications for managing enterprise governance, risk management, and compliance (eGRC) continue to mature with impressive features and functions, and they are making notable strategic advances by linking these three business functions for more informed decision-making, to reduce risk exposure, lower audit costs, and demonstrate compliance.
To replicate similar success in your eGRC program, you will need to focus on selling GRC value, practicing good GRC project management, and embedding GRC into corporate culture. Join this educational panel webinar as our experts delve deeper into this, and identify the best practices for implementing an eGRC program in 2015.

Moderator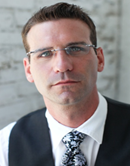 Brandon Dunlap is the Managing Director of research at Brightfly. He has more than 15 years of experience managing business technology risk in large and small organizations. He has served in a variety of roles across heavily regulated industries, successfully leading all aspects of IT security programs, including policy and procedure management, oversight and control, strategy, architecture, development, and training. Currently, he is the Managing Director of Research of Brightfly, an independent, advisory and research firm that focuses on building a collaborative IT practitioner communities and bridging the gaps within information technology, security, risk, compliance, and audit disciplines.
Panel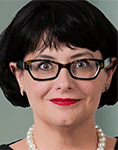 Renee Murphy is a senior analyst at Forrester serving Security & Risk Professionals. She covers governance, risk, and compliance (GRC), with a special focus on audit, controls management, information security, and risk management. In this role, she helps Forrester clients strengthen their risk and compliance environments based on her extensive audit experience and technology expertise. Renee is also a frequent speaker at vendor events and industry conferences on subjects such as security and risk best practices and guidance on the implementation of Control Objectives for Information Technology (COBIT).
Vivek Shivananda is the Co-Founder/President and CEO of Rsam. Vivek has a history in creating high-growth technology businesses. Prior to founding Rsam, as COO of eB Networks Vivek successfully grew its $30 million information security and network infrastructure consulting services and eventually sold it to Inrange Technologies in 2001. Prior to eB networks, Vivek held several management and consulting positions at Cap Gemini. A respected member of the GRC community, Vivek is a guest speaker at industry conferences. Vivek is a C.I.S.S.P., and holds bachelors and masters degrees in electrical engineering, as well as an M.B.A. from Carnegie Mellon's Tepper School of Business.

Mike Rost is the VP of Marketing – Americas, at MetricStream. With more than 20 years' experience in assisting organizations in using technology to optimize business processes, Mr. Rost is a key contributor to the strategy of MetricStream and works with business leaders to promote the adoption of pervasive GRC. He has extensive experience working with internal audit, risk management, and compliance professionals and has been active with the Leadership Council and Technology Council of the Open Compliance and Ethics Group and with the Institute of Internal Auditors. Mr. Rost is an experienced speaker and presenter participating regularly in international conferences on the subjects of audit, risk, and compliance. He earned a bachelor's degree in economics and a MBA in marketing and finance from the University of Minnesota.