When: August 28 | 2018 Attend
Achieving and maintaining GDPR compliance is a complex and expensive initiative for companies of all sizes, across all geographies and industries, and tech giants have already been sued for violating the terms, while major newspapers have been forced to restrict EU access to their websites for fear of noncompliance.
In June 2018, Dimensional Research on behalf of TrustArc surveyed 600 legal, information technology and privacy professionals, and found that 20% of companies surveyed believe they now are GDPR compliant, while 53% are in the implementation phase and 27% have not yet started their implementation. Now three months after deadline, it's clear that there is a lot work yet to be done in order for all companies to achieve full GDPR compliance.
In this CPE accredited webinar, our panel of experts will discuss the main issues and attendees will learn:
The latest techniques to protect data and remediate breaches.
How GDPR can support your corporate values and drive business value for customers and partners.
What your organization needs to uncover data risks and avoid fines.
How technology can enable continuous monitoring, maintenance, and demonstration of GDPR compliance, in an ongoing and efficient manner.
Moderator
Branden Williams has nearly two decades of experience in technology and information security with a formidable background in the the technologies that drive today's businesses. After spending the first several years of his career working with education institutions and internet service providers to secure their infrastructures, Branden co-founded and sold an IT consulting business. He continued in this entrepreneurial spirit and worked with several of the buyer's portfolio companies to enable secure growth of their business. Branden has practical experience working with global clients in multiple verticals and is known for creating innovative solutions to challenging problems.He has current, extensive experience in a number of popular server platforms, and further experience in other operating systems including Mainframe (z/OS) and OS X. From a networking perspective, Branden has experience with many of the major networking players as well as practical deployments of infrastructure to promote efficiency and order where cost and chaos normally exists. Branden is a Distinguished Fellow of the Information Systems Security Association (ISSA) and was also an Adjunct Professor at the University of Dallas's Graduate School of Management where he taught in their NSA Certified Information Assurance program. He publishes regularly and co-authored multiple books on PCI Compliance.'
Panelists
Chris DePIPPO is Vice President and Chief Ethics and Compliance Officer with responsibility to lead the global ethics and compliance office at DXC Technology. He reports to the Board of Directors and DXC's Executive Vice President and General Counsel, Bill DECKELMAN. He and his team are responsible to promote an organizational culture of ethics and compliance, and to administer programs designed to prevent and detect organizational misconduct. Mr. DePIPPO's tenure with DXC and the legacy CSC organization dates back to October 2008. Mr. DePIPPO is a seasoned manager with over 20 years in risk management, program and operations management, F&A, and corporate compliance roles at FORTUNE 500 government and commercial BPO and ITO companies, including the Lockheed Martin Corporation and Affiliated Computer Services, Inc (ACS). Mr. DePIPPO joined CSC from ACS, where he served as VP and Group Compliance Officer in the ACS Government Solutions Group (GSG). In that capacity, he had operational responsibility for compliance program administration and the coordination of all compliance activities for ACS GSG and its four principal lines of business.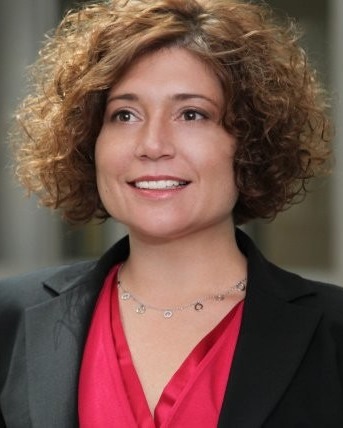 Janalyn Schreiber, CIPM, CISSP, is Senior Privacy Consultant at TrustArc. Janalyn brings 20 years of experience consulting with Fortune 500 companies in the Financial Services, Healthcare, and Oil & Gas sectors on the complexities of managing privacy, protecting data and responding to high profile investigations and litigations. As a leader in top global consulting firms, Janalyn led teams in conducting risk assessments, building comprehensive data management and protection frameworks, and establishing policies and controls for adhering to complex global privacy and regulatory standards; in systematizing data retention and archiving practices; and in forensic collection and investigation responses in over 20 countries. Janalyn also approached global privacy and data management issues with technology solutions, leading development of a custom regulatory compliance application; and partnering with Data Analytics teams developing machine learning solutions to rapidly analyze, categorize, and retain/cull structured and unstructured data. A regular presenter on Global Privacy Strategy and Analytics in Investigation Response, Janalyn is a testifying Expert Witness in the Fourth Judicial District Court, and has spoken extensively in meetings with DOJ, SEC, HHS, FBI and contentious opposing parties to fully articulate her clients' defensible practices. Before joining TrustArc, Janalyn was a Managing Director at Navigant Consulting, a Principal at Deloitte, and a Vice President at Xerox Corporation. Her certifications include: Information Privacy Manager Certificate (CIPM) from the International Association of Privacy Professionals (IAPP), Certified Information Systems Security Professional (CISSP) from (ISC)2, and Security+ and Network+ from CompTIA.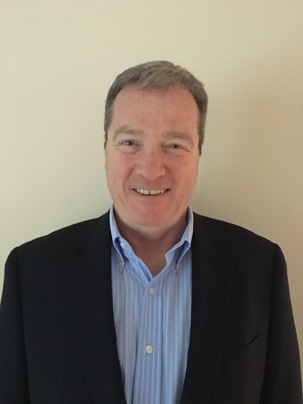 Eugene Tyrrell, Senior Consultant in the Risk, Security and Privacy practice at Online Business Systems. He has 25+ years of experience in the information technology space, with a focus on information security and privacy over the past 12 years. Gene has hands on experience implementing programs across a wide range of disciplines including secure engineering, fraud and forensic data analysis, software as a service platforms, security operations, policy development, vulnerability management, enterprise risk, and global data privacy initiatives. He has also led many compliance programs involving PCI-DSS, EU-US Privacy Shield, and EU General Data Protection Regulation (GDPR). Gene enjoys spending his time mentoring and learning from the next generation of security and privacy professionals. He holds a Master of Science in Information Assurance from Northeastern University and maintains the following industry certifications: CISSP, CIPT, CIPP/US, Fellow of Information Privacy, and PCI QSA.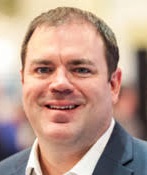 Tim White is Qualys' director of product management for policy compliance. With more than 20 years of experience in IT GRC, he has worked with a variety of large enterprises across many different verticals while shaping products in the industry. He also has significant experience in broader Information Security, working with products ranging from Firewalls, Network Security, and Host Security.