Recorded: September 15 | 2015
Inadequate security and dedicated cyber attackers have led enterprise data breaches to increase at an alarming pace. Staggering numbers of affected customers - and financial losses - are sending shock waves through the business world, and creating a sense of urgency around identifying solutions. Finding a way to ward off cyber intruders has become a critical challenge.
There is a need to create value around company data. One way to do this is to ensure that the workforce knows and understands the threats that are out there and the measures that are in place to protect against them. Data security is not one size fits all, nor is a data security communication plan. Finding the ideal fit for any company may take trial and error, but an educated and mindful workforce will serve to support the mission of IT security teams tasked with keeping confidential information secure. Join this educational panel webinar to hear experts discuss how to realize data security potential across an enterprise.
Speakers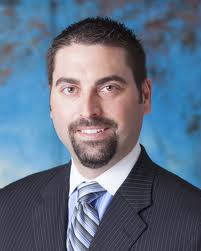 Branden Williams has nearly two decades of experience in technology and information security with a formidable background in the the technologies that drive today's businesses. After spending the first several years of his career working with education institutions and internet service providers to secure their infrastructures, Branden co-founded and sold an IT consulting business. He continued in this entrepreneurial spirit and worked with several of the buyer's portfolio companies to enable secure growth of their business. Branden has practical experience working with global clients in multiple verticals and is known for creating innovative solutions to challenging problems.He has current, extensive experience in a number of popular server platforms, and further experience in other operating systems including Mainframe (z/OS) and OS X. From a networking perspective, Branden has experience with many of the major networking players as well as practical deployments of infrastructure to promote efficiency and order where cost and chaos normally exists. Branden is a Distinguished Fellow of the Information Systems Security Association (ISSA) and was also an Adjunct Professor at the University of Dallas's Graduate School of Management where he taught in their NSA Certified Information Assurance program. He publishes regularly and co-authored multiple books on PCI Compliance.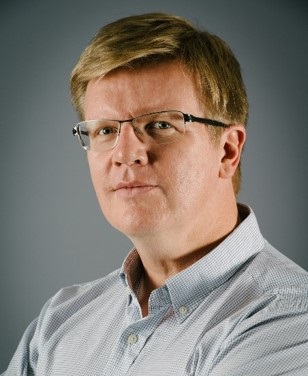 Terence Spies is the Chief Technology Officer at HP Voltage Security. He has over 19 years of security and systems software development experience, working with leading companies such as Microsoft, Asta Networks and others. Terence now serves as Chief Technology Officer, overseeing the expansion of Voltage technology into new application areas such as big data, payments and other areas where application data security is required. He is active within the standards community and currently serves as chair of X9F1, the Cryptographic Tools group of X9 whose charter is to draft cryptographic algorithm standards for use in the financial industry. Terence graduated with a Bachelor of Science degree in Logic and Computation from Carnegie Mellon University.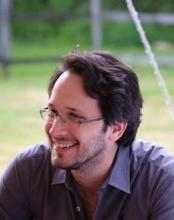 Chris White, Chief Engineer for Booz Allen's Commercial Data Protection Solutions, is an experienced subject matter expert in the realm of data classification, security metadata, data loss prevention, and cryptography. He has consulted for numerous Fortune 500 companies as well as the US Intelligence Community for over 7 years. In this time he has authored over 1500 pages in multiple volumes on security topics, including cryptographic binding, metadata management and cryptographic algorithms. He has developed and provided training for the Intelligence Community's Information System Security Engineers on Suite B Cryptography, authored the annex for metadata management in support of the Intelligence Community's Enterprise Security Management initiative and led his team in development of various security standards (including the 2011 ANSI/NIST Type 98 and Security Marking approaches) and tools supporting standards adoption across the DoD. He led a team of over 20 engineers in the development and integration of tagging technologies into joint DoD networks to support reduction of data spillage in classified environments. He has supported import of advanced data protection concepts into Booz Allen's commercial practice, where he leads the Commercial Data Protection Solutions capability –a team of over two dozen experts in data classification, data loss prevention, encryption and data discovery techniques. He holds both a Bachelor's of Science in Management and a Bachelor's of Science in Mathematics from the Massachusetts Institute of Technology, a Masters in Computational Mathematics from the Johns Hopkins University and is a Certified Information System Security Professional ("CISSP").

Erez Schwarz is the Director of Sales Engineering, Imperva, Inc. With almost 20 years of experience in Information Security, he has become an expert in the cyber security space. Currently, Erez is focused on Database Security, and he works with databases and applications all over the world leading vulnerability assessments and training, and penetration tests. As an Imperva veteran of 10 years, he has been called upon to help companies by designing, attacking, hardening, configuring, and analyzing security systems. Erez has held many impressive positions throughout his career, from Security Architect for the Israeli National Police to CTO eSecurity Japan for Open Source Japan. He has created his own Open Source Web application firewall (a bundling of mod_security & Snort).