Recorded: September 24 | 2013 Play
Big Data is a trend that has engulfed today's IT industry and one that organizations are struggling to manage. Today's expanded IT infrastructure, including Social, Mobile and Cloud Computing, is collecting more data, including sensitive data, and now significant security risks are being compounded as the data is being concentrated in large data "lakes" such as Hadoop. As a result CIOs are looking at upgrades, new technologies and new strategies to assure security while delivering the required services.
Fortunately, this model of enterprise computing doesn't have to be the high-risk proposition some IT professionals fear. By rethinking security to meet expanded requirements, you can mitigate the risks that may arise and take full advantage of Big Data benefits. During this webcast we will discuss ways to create a strong strategy to protect sensitive corporate and customer data in Hadoop, and help you assure security in the cloud and empower workers to new levels of productivity while maintaining information governance and managing risk.
Speakers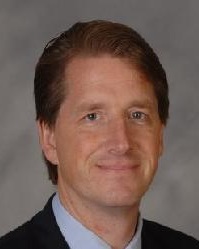 Mark Diamond is the President and CEO, Contoural, Inc. He is one of the industry thought leaders in email archiving, litigation readiness, compliance, data protection and ILM strategies and practices. As CEO of Contoural, his company helps numerous Fortune 500 companies develop and execute email and document retention policies. A frequent industry speaker, Mr. Diamond addresses how organizations can better align business requirements with IT and storage spending. An expert in the business drivers around archival and the technical strategies for implementing them, he addresses what are the emerging best practices, and outlines practical approaches for email and electronic document archival that reduce liability, lower costs and ensure compliance.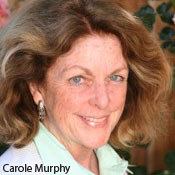 Carole Murphy currently serves as the Director of Product Marketing for Voltage Security, where she is responsible for developing market strategy for the SecureData Enterprise product line and related solutions, including go-to-market planning, product communication, strategic positioning and market awareness. Prior to joining Voltage, she was the director of product marketing for the entertainment business unit at Rovi Corporation (formerly Macrovision), delivering content protection solutions to the major and independent film studios while leading the brand and web marketing team. She has over 25 years of experience in product marketing and market intelligence spanning the security, networking and IT service management industries.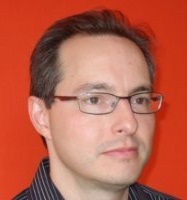 Steve Ross serves is the Senior Product Manager at Voltage Security. Steve is a seasoned enterprise software professional with over 22 years of experience in product management and product development. At Voltage Security, Steve drives the SecureData product line of encryption products, enabling end-to-end protection of sensitive data and compliance within enterprises, in Big Data/Hadoop and in the cloud. Prior to joining Voltage, he also held many senior product management roles at EMC, RSA , Replicate Technologies, and Vocent.