When: June 22 | 2016

The face of the threat landscape is becoming increasingly sophisticated and highly targeted. Advanced threats are succeeding in their effort to gain access to payment data of target organizations. CISOs, CXOs, and other executives need to become knowledgeable about the potential impacts of targeted attacks and advanced persistent threats. They need to become actively engaged in developing and implementing effective protective strategies.
During this webinar we will discuss recommendations and best practices to help organisations develop a sustainable security infrastructure designed to respond quickly to targeted attacks and minimise the consequences of any data breaches.
Speakers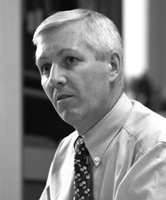 Colin Whittaker, PCI Industry Alumni, Founder and Director Informed Risk Decisions Ltd. Colin has been instrumental in driving forward a risk and security strategy for payments over the last 15 years since he retired from the military in 2001, and took up the role of Head of Security at APACS. At APACS he started the move to confront the reality of the threat to payment systems and the implications this has on any risk and security decisions taken. He was instrumental in helping the industry coordinate the response to the wave of e-banking attacks that started in 2004, and the development of a card based customer authentication strategy to protect e-banking channels. Whilst there he was one of the first people to be elected to the PCI SSC Board of Advisors where he was always keen to try and promote the differences in threat between Europe and UK, and the US. Since that election he hasn't moved far from the PCI domain. In 2010 he moved to Visa Europe and became the Vice President Payment System Risk with responsibilities for designing and operating the Visa Europe PCI compliance strategy for European merchants and service providers. This included contributing to the strategic development of the Council through representing Visa Europe at the PCI SSC's Executive Committee, as well as the technical development of the standards. He was also responsible for coordinating Visa Europe's approach to cardholder data breaches in Europe. Colin was responsible for the changes to the Visa Europe Compliance strategy through the creation of the Technology Innovation Programme which gave the very first PCI DSS compliance relief for EMV chip accepting merchants. He has now built on this experience by learning first-hand what PCI DSS means to merchants through his experience at Carlson Wagonlit Travel. Applying PCI DSS to probably one of the most complex industry verticals and one where it is almost impossible to spend money as a customer without using credit cards! He is now working as a freelance consultant helping retailers and service providers solve their cyber security and payment security compliance dilemmas.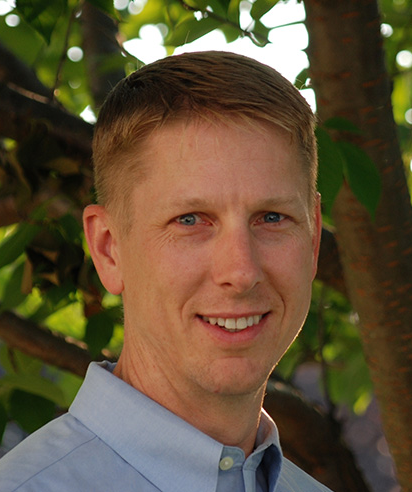 George Rice, Sr. Director, Payments at HPE Security – Data Security. For the past 20 years, George Rice has helped businesses use technology to improve the acceptance of electronic payments. He has assisted many of the largest US retailers in implementing solutions that improve the speed, convenience and security of payment transactions. In his current role as HPE Security – Data Security's Senior Director of Payments, George works with both merchant acquirers and large retailers to implement technology that protects the sensitive data entrusted to them by consumers, including payment and personal data. Additionally, he manages relationships with the foremost payments solution providers, as well as the PCI council, the ETA and other industry organizations. George actively represents the industry interests on payment tokenization in his election to the EMVCo Board of Advisors. In past positions, George has assisted merchants in the adoption of innovative payment acceptance technologies, including electronic check and ACH. In 2000, he pioneered consumer use of biometrics in retail stores for safe and convenient payment initiation. His efforts spawned expanded use of biometric technology to the money services industry as a way for providers to improve the customer experience and comply with various industry regulations, such as AML (Anti-Money Laundering) and the BSA (Bank Secrecy Act).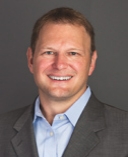 Mike Urban, Senior Adviser of Fraud & Security at Javelin Strategy & Research. He is an accomplished data analytics and financial crime management practitioner with experience in cyber intelligence, life insurance fraud, payment fraud, anti-money laundering, sanctions screening, and regulatory reporting. At Javelin, Mike provides strategic consulting services to global organizations focused on the identification and management of compliance, cyber, and fraud risk. Most recently, Mike was Financial Crime Solution Product Line Director at Fiserv. He also served as FICO's Senior Director of Product Strategy for fraud solutions. Mike co-founded Card Alert Services Inc., an ATM network fraud detection service, where he served as Research and development Director and General Manager. Mike is regularly sought out for insight into financial crime and data breaches. He has shared his thoughts on fraud and security issues at conferences such as iSMG's fraud summits in New York and London. Mike holds a bachelor of arts degree in sociology from Penn State University. He has been recognized as the Global ATM Security Alliance Crime Fighter of the Year and the ATM Industry Association's Most Influential Member of the Year. He is also on the iSMG advisory board.
Miguel Gracia is the VP Solutions Engineering at Cardconnect. He is a is a Sr. Executive with 30 years of technology experience. His expertise revolves around payment processing solutions, Point-to-Point Encryption (P2PE) terminals, Ecommerce, network security and information security within PCI guidelines. Miguel Gracia joined CardConnect® in 2012. He leads the Enterprise Gateway Integration and Support groups and has completed hundreds of payment processing integrations within the CardConnect gateway. For over 20 years, Miguel has taken lead roles during the design, testing, deployment, and management of secured data networks, PCI data compliance processes, information systems, and IT departments supporting customers in diverse E-Commerce and payment processing environments. Miguel Gracia has an undergraduate degree in Computer Science from the New Jersey City University and a Master of Science degree in IT Management from the Stevens Institute of Technology.