Recorded: October 17 | 2013 Play
Today's corporate leaders face multiple challenges, including the need to innovate in extremely competitive business climates, address highly dynamic regulatory and compliance challenges, and secure the enterprise against a wide barrage of new and evolving sophisticated threats. Security is a major consideration in the way that business and information technology systems are designed, built, operated, and managed.
Organizations often take a bottoms-up approach to security and continually build on top of their existing security investments. This technology-centric approach often creates an excessively complex and disjointed security infrastructure that is difficult to manage and prone to operational inefficiencies which can escalate IT costs.
The need to be able to integrate security with business functions and operations exists more than ever. A business-driven approach can achieve end-to-end security that supports business goals such as driving innovation and reducing organizational costs, as well as operational requirements to address compliance measures, protect against internal and external threats, and prioritize the security risk management activities that make the most sense for their organization. In this webcast presentation we will address how to implement a solid business-driven security strategy within your organization.
Speakers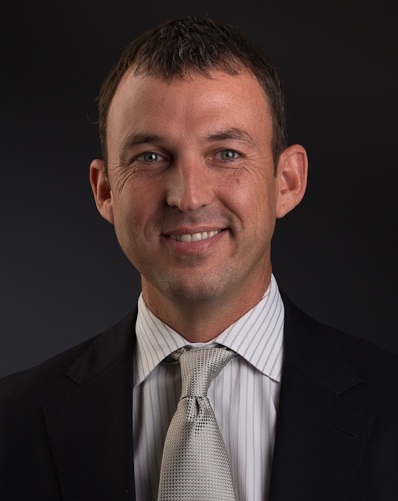 Dave Anderson currently serves as the Senior Director, Marketing for Voltage Security, where he is responsible for developing market strategy, delivering new technology solutions to market, and managing global campaigns and programs for Voltage's data protection and encryption solutions. Prior to Voltage, Dave led marketing and program strategy for McAfee, SAP, and VeriSign. Dave has 20 years of experience within business strategy, marketing, and product development at leading technology and services firms, including SAP, ArcSight/HP, KPMG, and VeriSign, and has worked extensively across Asia and Europe in delivering market and industry security solutions. His expertise focuses on strategy and planning, marketing, and operational governance. Dave received his MBA from Duke University, the Fuqua School of Business in 2010. He has been published in multiple industry and technical journals, and is a frequent speaker on risk management, corporate governance, security, and strategy.

Derek Brink is the Vice President and Research Fellow at Aberdeen group. He is a senior high-tech executive experienced in strategy development and execution, corporate / business development, and product management / product marketing. He is a results-oriented leader with a proven track record of driving growth through new and enhanced product offerings, in companies ranging from start-up to Fortune 500. He brings a unique blend of analytical / technical background, combined with excellent communication skills and extensive information security industry expertise. Derek earned an MBA with honors from the Harvard Business School and a BS in Applied Mathematics with highest honors from the Rochester Institute of Technology.