Recorded: April 4 | 2017 Attend
Data security and the challenge of data protection is increasing in scope and difficulty. The massive volume of data that businesses are collecting is growing exponentially, and managing compliance delivery is a daunting task with huge negative consequences for getting it wrong. While organizations have long needed to safeguard intellectual property and confidential information, changes in information technology and business models introduce new threats, and new regulations. Governments and industry bodies are imposing new regulations to motivate organizations to protect the privacy and confidentiality of information. Responsibilities can vary widely by region and by industry, and staying on top of an ever-shifting regulatory landscape is complex and challenging, but it isn't impossible.
Successful organizations coordinate enterprise-wide regulatory compliance activities with tools to identify and address new and changing regulations, and are able to map the impact ofthese regulations across the entire infrastructure, and prioritize compliance activities according to business impact. By deploying a consistent, sustainable, scalable and measurable process for managing regulatory change, they are able to eliminate manual, non-scalable and non-strategic activities to reduce the cost and improve the speed of regulatory compliance programs.
On this webinar our panel of experts will discuss the key points to streamline your data-security program and meet regulatory change.
Speakers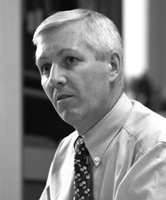 Colin Whittaker, PCI Industry Alumni, Founder and Director Informed Risk Decisions Ltd. Colin has been instrumental in driving forward a risk and security strategy for payments over the last 15 years since he retired from the military in 2001, and took up the role of Head of Security at APACS. At APACS he started the move to confront the reality of the threat to payment systems and the implications this has on any risk and security decisions taken. He was instrumental in helping the industry coordinate the response to the wave of e-banking attacks that started in 2004, and the development of a card based customer authentication strategy to protect e-banking channels. Whilst there he was one of the first people to be elected to the PCI SSC Board of Advisors where he was always keen to try and promote the differences in threat between Europe and UK, and the US. Since that election he hasn't moved far from the PCI domain. In 2010 he moved to Visa Europe and became the Vice President Payment System Risk with responsibilities for designing and operating the Visa Europe PCI compliance strategy for European merchants and service providers. This included contributing to the strategic development of the Council through representing Visa Europe at the PCI SSC's Executive Committee, as well as the technical development of the standards. He was also responsible for coordinating Visa Europe's approach to cardholder data breaches in Europe. Colin was responsible for the changes to the Visa Europe Compliance strategy through the creation of the Technology Innovation Programme which gave the very first PCI DSS compliance relief for EMV chip accepting merchants. He has now built on this experience by learning first-hand what PCI DSS means to merchants through his experience at Carlson Wagonlit Travel. Applying PCI DSS to probably one of the most complex industry verticals and one where it is almost impossible to spend money as a customer without using credit cards! He is now working as a freelance consultant helping retailers and service providers solve their cyber security and payment security compliance dilemmas.

Vibhav Agarwal is Associate Director at Metricstream. Mr. Agarwal leads the marketing efforts for MetricStream GRC Platform, Technology, Cloud and Cybersecurity offerings at MetricStream. Mr. Agarwal has over 11 years of experience primarily in strategy consulting, enterprise product implementations and product marketing. He has been associated with the strategy and ERP consulting practice for multiple firms as well as has headed implementations of risk management software. Mr. Agarwal holds a Master's in Business Administration majoring in Strategy and Marketing from the Indian School of Business in Hyderabad.

Mark Bower is Global Director of Product Management at HPE Security - Data Security. He is a noted expert in data protection solutions, with over 20 years of industry experience in information security across the globe. His experience spans electronic banking and payments, encryption, tokenization, smartcards, PKI, and identity management systems across public and private sectors. Mark is also involved in industry standards groups including task force teams managed by the PCI Council in the areas of tokenization and encryption. He has authored several patents for tokenization and payments systems, and has worked on numerous security projects with Global 2000 firms in the UK, Asia, Australia, and North America including many of the Fortune 50 in the US. He holds an Honors degree in Electrical Engineering from the University of Queensland, Australia and is based in California, USA.K.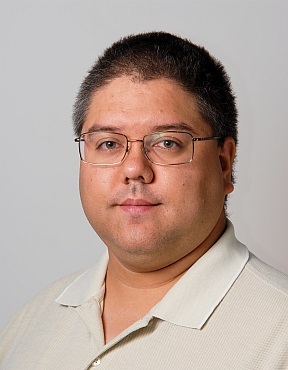 Brian Kelley is Infrastructure Architect at IDERA. He is a SQL Server author, columnist, and former Microsoft MVP focusing primarily on SQL Server and Windows security. In addition to being a database administrator, he has served as an infrastructure and security architect encompassing solutions with Citrix, virtualization, and Active Directory. Brian is also a Certified Information Systems Auditor (CISA) and has been the head of a financial organization's computer incident response team. Brian is active in the IT community having spoken at DevConnections, SQL Saturdays, code camps, and user groups.