Recorded: July 15 | 2014 Play
Everything changed six months ago. The Target data breach caused us all to rethink payment security. The U.S. transition to EMV chip and pin cards, is around the corner. Tune into this webinar for a complete update on where EMV is today – lessons learned from Europe and Canada's experience of EMV adoption, and the latest about the liability shift in the U.S. How and when will EMV be augmented by new approaches to card data in mobile wallets, online, and at the point of sale?
Learn what you need to know about tokenization and the latest developments which are sure to impact your payment security and payment processing. Find out how you can build in flexibility during this time of transition and rapid evolution in technologies.
Join us to find out what this evolution in payment architectures means for your business–with no single payment architecture in place any time soon.
Speakers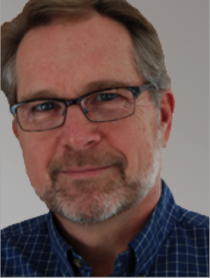 George Peabody brings 10 years in payments technology and 25 years in IT and entrepreneurial management to help clients with strategy and market development. He applies his consulting expertise across a range of business and technology issues with particular emphasis on competitive positioning, technology investment road mapping, and innovation.His entrepreneurial experience includes co-founder roles at payment identity firm Payment Pathways, internet service provider RapidNet, and business aviation online training firm DigiFlite. George is also a Certified Smart Card Industry Professional / Payments (CSCIP/P).

Terence Spies is the Chief Technology Officer at Voltage Security. He has over 19 years of security and systems software development experience, working with leading companies such as Microsoft, Asta Networks and others. Terence now serves as Chief Technology Officer, overseeing the expansion of Voltage technology into new application areas such as mobility, payments and other areas where application data security is required. He is active within the standards community and currently serves as chair of X9F1, the Cryptographic Tools group of X9 whose charter is to draft cryptographic algorithm standards for use in the financial industry. Terence graduated with a Bachelor of Science degree in Logic and Computation from Carnegie Mellon University.