Recorded: June 23 | 2015 Play
The total number of fraudulent payment card transactions has grown every year since 2006, and experts are calling 2014 "the year of the breach." The Ponemon Institute found that each breach cost the average retailer $8.6 million in related expenses, and the price tag connected with a data breach increased across the board, reaching $20.8 million for financial service firms, $14.5 million for technology companies and $12.7 for communications providers.
With attacks continually on the rise, it's more important than ever that merchants protect themselves from the potentially huge financial losses and damages to their brand and customer loyalty associated with a data breach. Join this educational session to gain insights and some key steps to prevent payment card breaches across your organization.
Speakers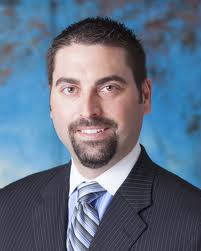 Branden Williams has nearly two decades of experience in technology and information security with a formidable background in the the technologies that drive today's businesses. After spending the first several years of his career working with education institutions and internet service providers to secure their infrastructures, Branden co-founded and sold an IT consulting business. He continued in this entrepreneurial spirit and worked with several of the buyer's portfolio companies to enable secure growth of their business. Branden has practical experience working with global clients in multiple verticals and is known for creating innovative solutions to challenging problems.He has current, extensive experience in a number of popular server platforms, and further experience in other operating systems including Mainframe (z/OS) and OS X. From a networking perspective, Branden has experience with many of the major networking players as well as practical deployments of infrastructure to promote efficiency and order where cost and chaos normally exists. Branden is a Distinguished Fellow of the Information Systems Security Association (ISSA) and was also an Adjunct Professor at the University of Dallas's Graduate School of Management where he taught in their NSA Certified Information Assurance program. He publishes regularly and co-authored multiple books on PCI Compliance.

Chris Merritt is the Director of Solutions Marketing for Lumension. He has worked for over a decade in the software industry, along with previous experience in the solar, semiconductor and defense industries. In his role at Lumension, he leads the market positioning and strategy for Lumension's endpoint and data protection solutions. Prior to joining Lumension, Chris held various engineering, technical marketing and product management roles at high tech companies, and has lived & worked in Europe and Japan. Chris earned a BSME from the University of Illinois and an MBA from Thunderbird.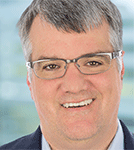 Merritt Maxim is Senior Analyst for Security and Risk at Forrester Research. He contributes to Forrester's offerings for the Security & Risk Professional. Merritt covers identity management, access management, access governance, federation, authentication, and role design and management. His research builds on his decade of experience helping security leaders at large, global enterprises derive more business value from their identity and access management initiatives. Merritt has spoken at industry events including the RSA Conference and Cloud Identity Summit on a wide range of identity and security topics. He also coauthored the book Wireless Security.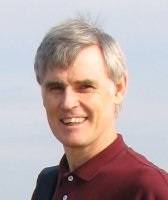 Stuart Hince is the Sr. Solutions Architect at HP Security Voltage. Stuart joined HP Security Voltage in March 2010 and provides technical support for all of the company's payments-related solutions: HP SecureData Payments, HP SecureData Web and HP Secure Stateless Tokenization. In this role he works directly with card processors, device manufacturers, POS vendors, large merchants, etc. to ensure these technologies are integrated and deployed successfully. Stuart brings 20+ years of experience in software development and a Master's degree in Engineering from Stanford University.