Recorded: December 4 | 2014 Play
More than 100 million Americans have lost personal information in a data breach over the last year, and identity theft is the fastest growing crime in the US. As a result, President Obama has launched a government initiative to support the US migration to EMV and improve information sharing on cyberfraud threats, and nearly half of US merchant terminals are expected to accept EMV cards by the end of next year.
As of October 1 of 2015, merchants and acquirers—not card issuers—will bear the financial burden resulting from fraudulent use of counterfeit, lost and stolen cards. It's a risk that's only mitigated by demonstration and documentation of EMV compliance. Beyond the liability shift, EMV holds promise as an enabler of secure mobile and e-commerce payments, with attractive PCI (Payment Card Industry) Security Standards-related benefits for merchants. Those who implement EMV contact- and contactless-enabled POS devices may be excused from PCI audits and the costs associated with them, creating further incentive to adopt EMV.
In this webinar, we'll discuss the details behind the migration to EMV, how the technology works, and some top security guidelines for EMV and Mobile Payments in 2015.
Speakers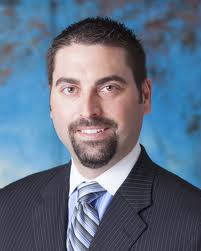 Branden Williams has nearly two decades of experience in technology and information security with a formidable background in the the technologies that drive today's businesses. After spending the first several years of his career working with education institutions and internet service providers to secure their infrastructures, Branden co-founded and sold an IT consulting business. He continued in this entrepreneurial spirit and worked with several of the buyer's portfolio companies to enable secure growth of their business. Branden has practical experience working with global clients in multiple verticals and is known for creating innovative solutions to challenging problems.He has current, extensive experience in a number of popular server platforms, and further experience in other operating systems including Mainframe (z/OS) and OS X. From a networking perspective, Branden has experience with many of the major networking players as well as practical deployments of infrastructure to promote efficiency and order where cost and chaos normally exists. Branden is a Distinguished Fellow of the Information Systems Security Association (ISSA) and was also an Adjunct Professor at the University of Dallas's Graduate School of Management where he taught in their NSA Certified Information Assurance program. He publishes regularly and co-authored multiple books on PCI Compliance.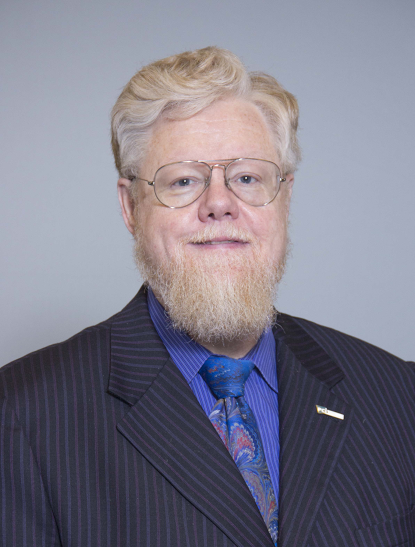 Ralph Spencer Poore, CFE, CISA, CISSP, CHS-III, CTGA, Director, Emerging Standards, PCI Security Standards Council. Mr. Poore has over 35 years of information security experience, including more than 20 years of applied cryptography. He has written extensively on information security and cryptography. His work is cited in academic papers, national standards, professional journals, and books. He comes to PCI SSC from a small business that was a QSAC, where he was a QSA. In various capacities, he has designed and led teams of developers in cryptographic system projects, resulting in patents of systems based on cryptography, such as Patent 6,202,933 "Transaction card and methods and apparatus therefor," issued on March 20, 2001, and Patent 20050114218 "Third party privacy system," issued on May 26, 2005. Mr. Poore also supported classified government projects and has assisted in the development of cryptanalytic tools. He has extensive experience in financial services industry and in the development national and international standards.

Terence Spies is the Chief Technology Officer at Voltage Security. He has over 19 years of security and systems software development experience, working with leading companies such as Microsoft, Asta Networks and others. Terence now serves as Chief Technology Officer, overseeing the expansion of Voltage technology into new application areas such as mobility, payments and other areas where application data security is required. He is active within the standards community and currently serves as chair of X9F1, the Cryptographic Tools group of X9 whose charter is to draft cryptographic algorithm standards for use in the financial industry. Terence graduated with a Bachelor of Science degree in Logic and Computation from Carnegie Mellon University.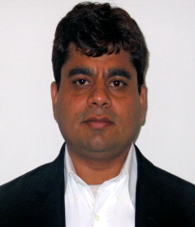 Rajesh Sharma serves as the Vice President of Payment & Finance Segment Marketing group. Rajesh joined INSIDE in 2007, to manage Technical & Professional Services group in US. Later, he also led as VP – Product Marketing of Mobile Security Division, managing NFC, SE & HCE products. During this time, he has played instrumental role in making INSIDE the leading provider for payment contactless chips (more than 200 million units) in the US market, followed by significant NFC design wins in North America. Prior to INSIDE, Rajesh has worked at Gemalto, where he held several positions in sales and marketing. He successfully contributed to Payment & Government business segment. He also managed strong customer relationships with Visa International & Visa USA, and played significant role in the roll-out of over twenty million cards to bank issuers as part of the first ' VISA Smart Breakthrough Program ' in the United States. Rajesh is an Electrical Engineering graduate from University of Pune, India.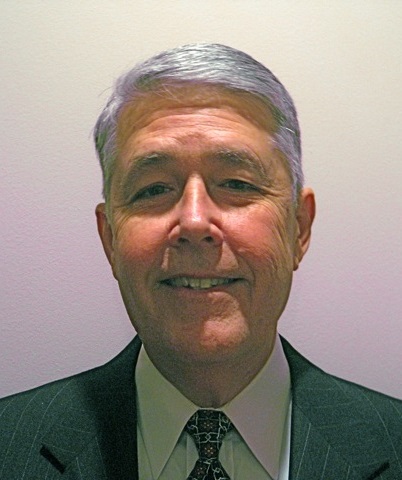 Dave Tushie has been in the card industry for over 30 years. Sitting on several card related standards committees as a voting member, he participated in defining the original EMV specifications. He founded UbiQ Inc., an early software development firm focused on the use and issuance of smart cards for electronic payments. Mr. Tushie provides Product Management for Prime Factors BCSS product line. He holds Bachelor and Master's degrees in Engineering and an MBA.