When: April 4 | 2013 Play!
Organizations are suffering from volatility across all risk types, and need to re-think their enterprise risk strategy. In a landscape filled with new threats and new regulations, risk management has never been more critical to senior leaders in all sectors, and gaining a complete view of an organization's risk exposure is increasing in complexity.
A well defined risk management program cannot achieve high maturity scores without integrating risk management systems across divided organisational units. Organizations must thoroughly understand the true value at risk and ensure their compliance mandates are not geographically siloed. At the heart of this strategy is the need for a single consistent view of the data. It is a necessity for organizations to build a new generation of integrated risk solutions and applications that exploit this single view of the truth discretely and holistically, driving towards maximum synergy within the enterprise.
Join our panel as they discuss a new generation of risk technologies which use a holistic approach to data management and achieve functional competence. We will explain the most effective way to manage risk across the enterprise, how to get the attention of executives to make sure that enough attention is being paid to the risk, and how to achieve enormous economies of scale while simultaneously meeting the demanding landscape of regulatory change.
Speakers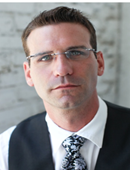 Brandon Dunlap is the Managing Director of research at Brightfly. He has more than 15 years of experience managing business technology risk in large and small organizations. He has served in a variety of roles across heavily regulated industries, successfully leading all aspects of IT security programs, including policy and procedure management, oversight and control, strategy, architecture, development, and training. Currently, he is the Managing Director of Research of Brightfly, an independent, advisory and research firm that focuses on building a collaborative IT practitioner communities and bridging the gaps within information technology, security, risk, compliance, and audit disciplines.

Chris McClean contributes to Forrester's offerings for the Security & Risk professional, leading the company's coverage of governance, risk, and compliance (GRC). He is also a thought leader on the related issues of corporate social responsibility (CSR) and sustainability. He is a frequent speaker on these subjects at vendor events as well as conferences run by industry organizations such as the Risk Management Association. He has also been interviewed by top media outlets such as CFO Magazine, Compliance Week, CRO Magazine, and Treasury & Risk Magazine. Chris serves Forrester clients with research on GRC and CSR strategy, organization, best practices, and technologies, and he is a frequent speaker on these subjects at industry and vendor events. Before coming to Forrester, his background was in marketing for security and risk management vendors, representing a broad range of market segments, such as compliance management, vulnerability management, digital forensics, and security information management.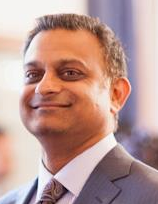 Ketan Dholakia is Co-founder of Maclear GRC Americas & APACJ. He is a global IT executive with in-depth knowledge of IT services and operations with 20+ years of experience establishing security and risk management solution. Ketan's professional services expertise and extensive experience working with large and mid-tiered multi-national corporations has established him as leader in the GRC arena. Prior to Maclear, Ketan led senior teams for Schlaumburger, GTS, Zurich Financial Services, Adams Harris and Archer Technologies. Ketan has a B.S.E.E in Electrical Engineering from University of Illinois as well as a M.B.A. in Information Technology and Finance from Illinois Institute of Technology. He is a Certified Information Systems Security Professional, Certified Information Security Manager, Archer Certified Professional, and ITIL Achieving Foundations Advisor.

Jeffrey Posluns is Chairman of the board of directors of Governance Risk Compliance Security International (GRCSI), and an active participant in relevant industry activities and events designed to constantly improve both his own skills and knowledge base, and those of others around him. He is an innovative executive level manager, security expert, architect & problem solver with 20 years experience in technology. Fluently bilingual (English & French), with extremely strong communications and presentation skills. He is a regular presenter at conferences, trade shows, and seminars. Jeffrey has worked with ISO 17799/27001/27002/27005/31000, NIST, OCTAVE, MEHARI, COBIT, PIPEDA, Sarbanes-Oxley (SOX), HIPAA, PCI DSS, and FISMA standards, and am familiar with many more.