Recorded: October 29 | 2015
Managing third-party risk is a big undertaking. Most financial institutions have tens of thousands of supplier relationships, and many data breaches originate through IT Vendors within the supply chain. Not only are the risks associated with third-party vendors increasing, but regulators are turning their attention to the need for organizations to manage IT vendor risk more effectively.
Organizations should start by compiling a comprehensive inventory of all partnering third-parties and their associated risks, which will enable management to segment IT vendor risk accordingly and focus efforts by priority. They should also designate a business owner for managing third-party relationships, and provide them with the right decision-making powers to establish a disciplined governance and escalation framework for dealing with incidents that occur.
By implementing such best practice organizations can streamline, automate and integrate IT Vendor governance, risk management, compliance, and audit programs, to build a new, more effective paradigm of supply chain performance. Join this educational session as we address these key concepts and challenges for managing third-party risk to strengthen IT vendor governance.

In association with Booz Allen Hamilton, MetricStream, and Rsam
Speakers

Eric Kavanagh is CEO of The Bloor Group, an independent research firm; and a strategic consultant at the United Nations.He is a career media professional who designs and manages an array of Web-based research and media products, including: Information Management's DM Radio, GARP's Leadership Webcasts, The Briefing Room, Federal Spending, and Virtual Vendor Visits for the US Air Force. Eric is recognized as a luminary in the field of Big Data. Recognized by Techopedia and Big Data Republic as one of the top experts to follow on Twitter
Vivek Shivananda is the Co-Founder/President and CEO of Rsam. Vivek has a history in creating high-growth technology businesses. Prior to founding Rsam, as COO of eB Networks Vivek successfully grew its $30 million information security and network infrastructure consulting services and eventually sold it to Inrange Technologies in 2001. Prior to eB networks, Vivek held several management and consulting positions at Cap Gemini. A respected member of the GRC community, Vivek is a guest speaker at industry conferences. Vivek is a C.I.S.S.P., and holds bachelors and masters degrees in electrical engineering, as well as an M.B.A. from Carnegie Mellon's Tepper School of Business.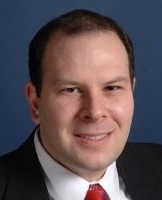 Drew Wilkinson, Senior Associate at Booz Allen Hamilton. Mr. Andrew Wilkinson leads Booz Allen's Vendor Risk Management capability within the Commercial Financial Services practice. He has over 10 years of experience assisting companies facing complex operating challenges to achieve lasting change. Mr. Wilkinson has led strategic and tactical transformation programs within procurement, vendor management and vendor/third party risk functions in the financial services and health care industries. His areas of expertise include vendor and third party risk management, operations and supply chain strategy, vendor relationship management, sourcing and procurement strategy, process engineering, and cost analysis and optimization.

Yo Delmar is the vice president of GRC Solutions at MetricStream and is focused on the company's GRC market leadership. She has over 30 years of experience in Information Technology and Management, with a focus on Governance, Risk and Compliance over the past 10 years. Yo is responsible for MetricStream's Customer Program for over 300 companies world-wide ​and drives MetricStream's GRC Journey Program which provides expertise in helping companies implement strategies and programs for governance, risk and compliance (GRC) solutions that add strategic value while delivering dramatic cost savings. Yo has led start-ups and business units within system integration and outsourcing companies, and provided advisory services to F1000 on the implementation of GRC programs. She holds a B.Sc. (Honors) in Mathematics and Computer Science and an M.B.A. from Dalhousie University in Canada. She is also a Certified Management Consultant (CMC), Certified in Governance of Enterprise IT (CGEIT), and a Certified Information Security Manager (CISM).