Recorded: October 20 | 2022 Attend
With organizations having an average of over 5500 third parties in their vendor ecosystem, third-party risk management (TPRM) can be overwhelming and costly. Manual approaches to TPRM research and analysis are no longer appropriate. Targeted risk intelligence and automated data feeds can enable organizations to recognize risk sooner and respond with increased operational resilience, reducing the manual burden and cost.
Attend this webinar to learn how to incorporate targeted risk intelligence end enrich your TPRM program, including how to:
Identify and prioritize the gaps in your security posture
Link data feeds to your TPRM platform and enable real-time visibility
Automatically validate information provided in risk assessments
Understand inherent risk across third-parties and make Nth party risk more discoverable
Automate continuous monitoring by setting up risk intelligence feeds to detect changes in a vendor's risk status, triggering workflow action
Moderator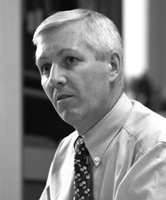 Colin Whittaker, PCI Industry Alumni, Founder and Director Informed Risk Decisions Ltd. Colin has been instrumental in driving forward a risk and security strategy for payments over the last 15 years since he retired from the military in 2001, and took up the role of Head of Security at APACS. Whilst there he was one of the first people to be elected to the PCI SSC Board of Advisors where he was always keen to try and promote the differences in threat between Europe and UK, and the US. Since that election he hasn't moved far from the PCI domain. In 2010 he moved to Visa Europe and became the Vice President Payment System Risk with responsibilities for designing and operating the Visa Europe PCI compliance strategy for European merchants and service providers. He was also responsible for coordinating Visa Europe's approach to cardholder data breaches in Europe, and for the changes to the Visa Europe Compliance strategy through the creation of the Technology Innovation Programme which gave the very first PCI DSS compliance relief for EMV chip accepting merchants. In 2015 he went independent and currently provides cyber security risk consultancy services to a wide range of public and private companies. Colin has presented on Information Security at major events around the world, and has published a number of papers on security.
Panel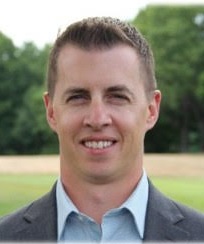 Jon Ehret is Vice President of Strategy and Risk for RiskRecon. Jon brings 20+ years of experience in technology and risk, including extensive experience building, maturing and running third party risk programs in both the finance and healthcare industries. Before joining RiskRecon, Jon built and lead the third party risk program for BlueCross BlueShield of WNY and also served as President and Co-founder of the Third Party Risk Association, an international professional association of third party risk practitioners and vendors. Jon is a frequent speaker at third party risk conferences and holds a BS in Information Technology from the Rochester Institute of Technology, as well as the CISSP, CISA and CRISC professional.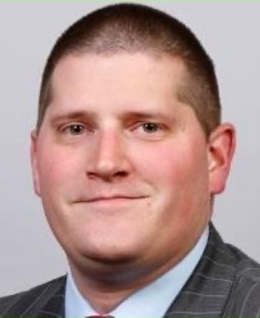 Matthew Moog, General Manager of Third-Party Risk at OneTrust, the category-defining enterprise platform to operationalize trust. In his role, Matthew advises companies throughout their third-party risk management implementations to help meet requirements relating to relevant standards, frameworks, and laws.Prior to joining OneTrust, Matthew spent 18 years at EY where he led their Global Third-party Risk offering for Financial Services and their Third-party Risk Managed Service offering for the Americas. Moog is a CISA and has a BS in Management Information systems from Rensselaer Polytechnic Institute in Troy, NY.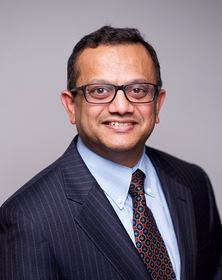 Sandeep Bhide, Vice President of Product Management. Sandeep has spent over 15 years in enterprise B2B SaaS software companies with deep and broad experience in product management and software engineering. Before ProcessUnity, Sandeep led GEP's sourcing, supplier and third-party risk management products for 2 years. Prior to that he led the third-party risk and performance management product at Coupa (Hiperos) for nine years. Sandeep is responsible for keeping the pulse on current and emerging needs in the third-party management market and delivering high-value product capabilities and solutions that help ProcessUnity's customers and maintain its leadership position.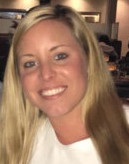 Ashley Reece is a Relationship Manager at LogicGate, a SaaS company whose proprietary Risk Cloud® platform helps organizations automate and streamline their GRC processes. Prior to joining LogicGate, Ashley worked with cyber security technology vendors at Gartner followed by spending several years developing the sales & customer success programs with Third-Party Risk Management providers, Recorded Future and SecurityScorecard. At LogicGate, Ashley leverages her IT knowledge and sales experience to support customers throughout their journey using LogicGate's Risk Cloud.