Recorded: July 27 | 2023 Watch
In today's digital landscape, effective communication is crucial for ensuring cybersecurity across organizations. However, conveying cybersecurity concerns to both executives and employees can be a daunting task.
Attend this CPE webinar to enhance your cybersecurity communication skills and effectively convey cybersecurity concerns to executives and employees, bridging the gap between technical complexities and organizational awareness. Our expert panel will address:
How to translate technical cybersecurity jargon into business-oriented language that resonates with executives, enabling you to effectively articulate risks, potential impacts, and necessary security measures.
Innovative methods for designing and implementing employee awareness programs that effectively communicate cybersecurity concerns.
Strategies for engaging employees, fostering a security-conscious culture, and promoting active participation in maintaining a secure digital environment.
How to create compelling presentations that capture executives' attention and effectively communicate cybersecurity concerns.
Techniques for fostering collaborative relationships between cybersecurity teams, IT departments, and executives.
Note: The webinar will feature expert speakers with extensive experience in cybersecurity, communication, and organizational management. Interactive Q&A sessions will be included to address participants' specific challenges and provide tailored guidance.
Moderator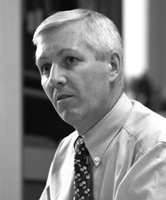 Colin Whittaker, PCI Industry Alumni, Founder and Director Informed Risk Decisions Ltd. Colin has been instrumental in driving forward a risk and security strategy for payments over the last 15 years since he retired from the military in 2001, and took up the role of Head of Security at APACS. Whilst there he was one of the first people to be elected to the PCI SSC Board of Advisors where he was always keen to try and promote the differences in threat between Europe and UK, and the US. Since that election he hasn't moved far from the PCI domain. In 2010 he moved to Visa Europe and became the Vice President Payment System Risk with responsibilities for designing and operating the Visa Europe PCI compliance strategy for European merchants and service providers. He was also responsible for coordinating Visa Europe's approach to cardholder data breaches in Europe, and for the changes to the Visa Europe Compliance strategy through the creation of the Technology Innovation Programme which gave the very first PCI DSS compliance relief for EMV chip accepting merchants. In 2015 he went independent and currently provides cyber security risk consultancy services to a wide range of public and private companies. Colin has presented on Information Security at major events around the world, and has published a number of papers on security.
Panel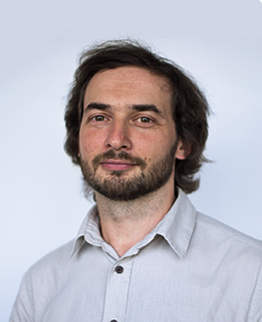 Ilia Sotnikov, Security Strategist & VP of User Experience. Ilia's 20 years of experience in cybersecurity and IT management include building the product management function at Netwrix. Today he is responsible for technical enablement, UX design, and product vision and strategy. In this role, he is focused on helping customers quickly get the most value from Netwrix solutions, and he drives product innovation and strategy at Netwrix. His technical background is extensive in the areas of Security, Identity and Access Management, Vulnerability Assessment, Regulatory Compliance, SaaS and Cloud Computing.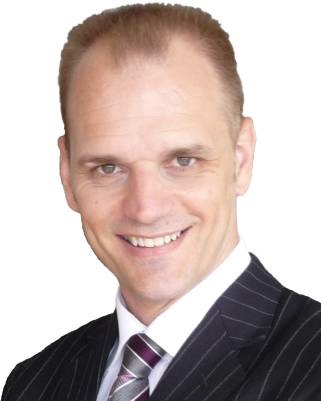 Andrew Egoroff is the Senior Cybersecurity Specialist at ProcessUnity. He has more than 25 years' international experience providing cybersecurity advisory and consulting services across a wide variety of industry verticals in Australia, the UK and the USA. Andrew is responsible for keeping up to date with all the latest cybersecurity trends and advancements, as well as evangelizing the use of ProcessUnity's Cybersecurity Program Management service offering for customers across the globe.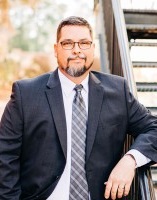 JD Bonnette is a Customer Success Manager at LogicGate, a SaaS company whose proprietary Risk Cloud® platform helps organizations automate and streamline their GRC processes. Prior to joining LogicGate, JD worked in Cyber Security Services and Advisory Management at KPMG, Deloitte and Booz Allen Hamilton, helping clients assess, quantify, manage, and remediate cyber risk. At LogicGate, JD leverages his cyber risk knowledge and experience at KPMG and Deloitte to identify and design GRC and Cyber Risk Management processes based on industry trends, regulatory requirements, and best practices to be used by Risk Cloud customers.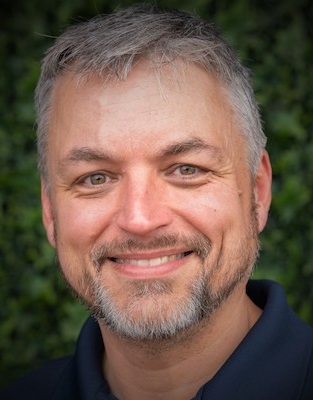 Eric Anderson, Cybersec Evangelist, Architect, & Instructor at Atlantic Data Security. Eric is a 35-year veteran of the technology industry, with the last 25 of that focused on cybersecurity. After having served in just about every technical capacity from coding to customer service, in both pre and post-sales, he currently spends the majority of his time working with clients to solve their security challenges. Combining creative thinking and a sympathetic understanding of customer issues and motivations, he architects solutions to difficult problems while fostering deeper comprehension with those he works with and teaches.