Recorded: March 10 | 2022 Watch
The average ransom fee requested increased from $5,000 in 2018 to around $200,000 in 2020*, and according to FBI Director Christopher Wray, reports of ransomware attacks have tripled over the past year. The increased frequency and scope of these attacks present not only a business risk for a company, but legal and compliance risks as well.
Is your compliance team prepared?
Even if your organization is operating in full compliance with all laws and regulations, paying a ransom to a sanctioned cybercriminal in response to an attack is prohibited. Join us on this CPE webinar as we discuss best practices for your risk-based compliance program to be better prepared for escalating cybersecurity threats, including how to:
Identify trends and the latest tactics used by ransomware groups
Understand the nature, evolution and scale of the cyber and ransomware compliance landscape
Examine key considerations in maintaining robust compliance and managing risk in the context of these evolving issues
Assess regulatory expectations and guidance in the cyber and ransomware space
Presenter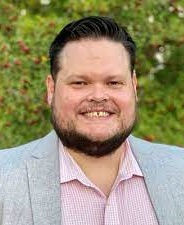 Kyle Martin, Senior Director, Customer Success and Professional Services at NAVEX Global.Kyle has over a decade of leading risk and compliance professionals across multiple industries. With consulting and implementation experience, he works directly with customers and his teams to create the ideal customer experience. Kyle leverages his product management background to coach efficient Integrated Risk Management (IRM) use and adoption, while his project management and customer service background allows him to communicate goals through all levels of the customer organization. At NAVEX, Kyle interacts with all aspects of the Customer Success Organization, directly managing both the Customer Success and Professional Services teams. His cross-functional alignment with each department at NAVEX is critical to the success of his teams, and he takes on all challenges to improve Lockpath and the experience of the customers that use our IRM platform.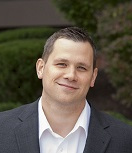 Adam Billings, Product Specialist – IRM, NAVEX. Adam Billings is an Integrated Risk Management (IRM) Product Specialist at NAVEX. After nearly 10 years in the industry, he's had the opportunity to participate in over 100 implementations, lead our Professional Services organization, and serve on Deloitte's GRC/IRM advisory team. Adam's enthusiasm for risk management and software lea him back to NAVEX where he helps our customers select the right tool for their needs and position them for future success. His experience spans multiple verticals and subject matters, but his passion revolves around Third Party Risk Management.
* Source: The National Security Institute