Page 1 of 3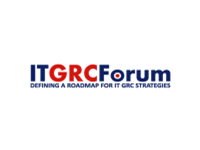 The IT GRC Forum provides educational resources to GRC professionals and welcomes partnership programmes with industry experts. If you are interested in becoming a media partner please contact: This email address is being protected from spambots. You need JavaScript enabled to view it.
.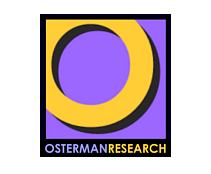 Osterman Research help vendors, IT departments and other organizations make better decisions through the acquisition and application of relevant, accurate and timely data on markets, market trends, products and technologies. We also help vendors of technology-oriented products and services to understand the needs of their current and prospective customers.
Osterman Research provides timely and accurate international market research, cost data, cost models, benchmarking information and other services to technology-based companies. We do this by continually gathering information from IT decision-makers and end-users of information technology. We analyze and report this information to help companies develop and improve the products and services they offer to these markets or to internal customers.
Osterman Research has developed numerous cost models that compare and contrast the cost of various messaging solutions, including hosted/managed versus on-premise solutions.
Among the things that make Osterman Research unique is our market research panel: a large and growing group of IT professionals and end-users around the world with whom we conduct our research surveys. This allows us to conduct surveys quickly and accurately with very high response rates. We are continually developing our panel of IT professionals and end-users into one of the leading sources of information for companies that offer products and services in the IT space.
More information is available at www.ostermanresearch.com

Contoural is a leading independent provider of business and technology consulting services focused on litigation readiness, compliance, information and records management, and data storage strategy. Contoural helps clients address the emerging business requirements around data. For example, electronic discovery rules - under the new Federal Rules of Civil Procedure - now require US companies entering litigation to know what electronically stored information they have, where it is stored, and how quickly they can retrieve it. Similarly, legal and regulatory compliance requirements - under emerging privacy laws - are motivating enterprises to take a closer look at the integrity and security of electronic document files and other digital data.www.contoural.com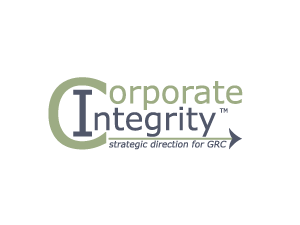 Corporate Integrity, LLC is a strategy & research advisory firm providing education, research, and analysis on enterprise governance, risk management, and compliance. Through ongoing research, interactions and analytics Corporate Integrity is the authority in understanding how organizations can foster a culture that "walks the talk" - where integrity is central to governance, risk and compliance (GRC) practices. Corporate Integrity educates organizations and GRC professionals within those organizations on achieving sustainability, consistency, efficiency, and transparency in their corporate GRC practices to maintain a position of integrity aligned with corporate values and business performance. www.corp-integrity.com

Founded in 1978, MIS Training Institute is the international leader in audit and information security training, with offices in the USA, UK, and Asia. MIS' expertise draws on experience gained in training more than 200,000 delegates across five continents.
Helping audit and infosecurity professionals stay at the top of their game has always been at the core of MIS' mission. To that end, MIS has developed and focused its seminars, conferences, and symposia on the wide-ranging needs of internal and IT auditors and information security practitioners who are charged with controlling complex systems and business environments. MIS' unparalleled course curriculum covers the most up-to-the-minute topics, provides proven audit and security practices, and delivers the information needed to be successful in today's organizations.
All MIS programs are led by industry experts...hands-on pros who have been in the field and who practice what they teach. Attendees of MIS Training Institute events benefit from unbiased practices, proven strategies, and lessons learned in the real-world.
In addition, MIS offers Web-based training at www.misti-online.comas well as a variety of products and services including in-house training and publications. MIS Training Institute is a Euromoney Training Group company.
MIS Training Institute is registered with the National Association of State Boards of Accountancy (NASBA) as a sponsor of continuing education on the National Registry of CPE Sponsors. State boards of accountancy have final authority on the acceptance of individual courses for CPE credit. Complaints regarding registered sponsors may be addressed to the National Registry of CPE Sponsors, 150 Fourth Avenue North, Suite 700, Nashville, TN, 37219-2417, Web site: http://www.nasba.org