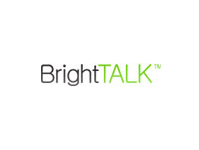 BrightTALK stands for knowledge.
At BrightTALK, we believe that knowledge should be transmitted directly from the people who know it best. And the ability to question and interact with experts and knowledge providers enriches the experience for all.
Since BrightTALK was founded in 2002, we have devoted ourselves to making webcasting the ultimate business tool for transferring knowledge. You can join BrightTALK's vibrant exchange of ideas as either a presenter or a viewer.
We offer viewers live, interactive access to the world's top thought leaders. You identify the topics most relevant to you and are introduced to new experts. Additionally, your comments, your ideas, and your voice can influence how others think. www.brighttalk.com