Understanding and complying with the PCI Data Security Standard (PCI DSS) can be a daunting task - especially if your organization has limited time and resources. The new PCI DSS 2.0 standard, which took effect Jan. 1, requires testing a virtualized environment to ensure that if you put multiple accounts onto a single processor, there is still segregation of data and all the data is protected.
Many organizations have already gone forward with virtualization products and strategies without first establishing standards or ensuring they have the proper tools in place. With such strict requirements now in operation, these organizations risk failing PCI audits if they do not pay close attention to the new updates and implement the correct procedure.

In this panel discussion webcast we will address the challenges and opportunities companies face under the new standard. Our expert panel will discuss PCI compliance best practices, and we will take a QSA's look at specific virtualization security recommendations. Attendees will learn how taking a risk-based approach to the security assessment process will help you achieve PCI DSS 2.0 compliance.
Moderator: Brandon Dunlap Panelists: John Kindervag (Forrester), Arti Raman (Agiliance).
Speaker's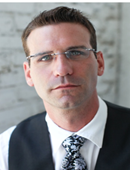 Brandon Dunlap is the Managing Director of research at Brightfly. He has more than 15 years of experience managing business technology risk in large and small organizations. He has served in a variety of roles across heavily regulated industries, successfully leading all aspects of IT security programs, including policy and procedure management, oversight and control, strategy, architecture, development, and training. Currently, he is the Managing Director of Research of Brightfly, an independent, advisory and research firm that focuses on building a collaborative IT practitioner communities and bridging the gaps within information technology, security, risk, compliance, and audit disciplines.

John Kindervag is a Senior Analyst at Forrester serving Security & Risk professionals. He is a leading expert on wireless security, network security, security information management, and PCI data security.John is a 25-year veteran of the high-tech world. He holds numerous industry certifications including CISSP, CEH, QSA, and CCNA. Prior to joining Forrester, John was the senior security architect with security consultancy Vigilar, and he started the security practice for a Cisco Gold VAR, Flair Data Systems, where he was a principal security consultant. He has particular expertise in the areas of wireless security, intrusion detection and prevention, and voice over IP hacking. He has been interviewed and published in numerous magazines including Hospitality Technology Magazine, SecurityFocus.com, and Techtarget.com. John has spoken at many security conferences and events including ToorCon, ShmoCon, and InfoSec World.

Arti Raman heads a team responsible for product planning, design, management and marketing, plus partner and advisor programs for the Company. Arti brings product vision, operational skills, and the proven ability to attract world class experts to emerging companies. Arti joined Agiliance from Critical Research Group (CRG), a firm she founded in 2005 to help young companies receive product and market feedback from senior executives at F500 companies. Prior to CRG, Arti co-founded Liquid Engines with Dr. Edward Lazear (Chief Economist at the White House, Professor at Stanford University). There Arti's team designed the first multi-year tax and cashflow optimization application for legal entities, and she attracted renowned tax luminaries and two Noble Prize economists as advisors. Liquid Engines (TRI) raised $22M during her tenure as CEO then head of product/business development. Prior to Liquid Engines, Arti was Director of Customer Care at Zamba, a CRM professional services organization acquired by TSC. There she created the Customer Care Coefficient, a systematic method to assess the quality of customer care and return from investment in CRM Systems. Arti received her MBA from the William E Simon Graduate School of Business and her Bachelors in Economics from Delhi University, India.
Related Items

IT Impacts Under PCI DSS 2.0
Continuous Compliance: A Better, Faster, Cheaper Way to Comply
The Big Picture: Beyond Compliance to Risk Management
Security Risk Measurement and Continuous Monitoring
Enabling an Automated Risk-Based Response to Security Threats