Recorded: September 24 | 2014 Play
What is driving expansion to the cloud? In most cases, it's cost. But for many enterprise IT organizations, it is about agility, efficiency, and productivity.
The research firm, 451 Group says, "Cloud is a way of using technology, not a technology in itself," and, in many cases, IT organizations have chartered new courses on their own to reach the same value as the hyper-scale cloud solution providers. Although, as with any DIY solution, comes caveat emptor. As any do-it-yourselfer will attest, at some point you must make adjustments, fixes, and, in some cases, scrap it and build it all over again. This is the nature of DIY. However, in today's competitive marketplace, time and resources are limited, and for IT to be more agile, efficient, and productive, DIY may not be the best course of action moving forward.
In this webinar, we will look at the trends of cloud and how building a secure, compliant cloud based on validated and converged infrastructures will be the way IT expands its way beyond the data center, into the cloud.
Speakers

Fritz Y. Jean-Louis CRISC, is a global Governance, Risk and Compliance leader with more than 15 years' experience successfully developing and implementing risk, governance and compliance programs in various sectors (Financial/Banking, Telecommunication, Retail and Oil & Gas). He is currently working with a multinational organization in the telecommunication field implementing a governance risk and compliance (GRC) framework. Fritz has led the development and implementation of large and complex programs worldwide bringing simple, scalable and effective solutions to market. He has a passion for personal preparedness and volunteers his time with the Canadian Red Cross in support of their Disaster Management Program both in Canada and Internationally.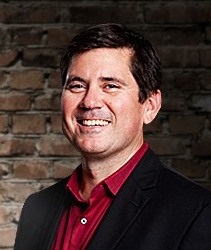 David A. Chapa is EVault Chief Technology Evangelist with more than 25 years in the storage industry, focusing specifically on data protection, DR, and business continuity. He has held senior level technical positions with companies such as Quantum, OpenVision (VERITAS), ADIC, Unisys, NetApp and the ESG (Enterprise Strategy Group). He has been a featured speaker at major industry conferences and is a recognized blogger and author. He is co-author of Implementing Backup and Recovery and technical editor of "Cloud Security," "Security 2020," and "Web Commerce Security Design and Development.